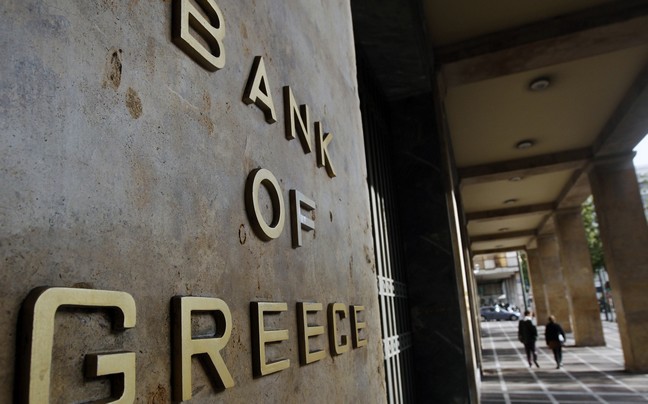 By Lefteris Yallouros – Athens
As troika inspectors resumed talks with the Greek government Monday, the country's bankers dismissed reports that the sector will need more than EUR 20 billion in extra capital following stress tests carried out by the Central Bank of Greece.
The Financial Times wrote the International Monetary Fund estimates the banking sector needs to be close to EUR 20 billion. In Athens, however, reports and banking sources suggested the figure will be between EUR 4.5 – 6 billion.
"The dispute over banks' recapitalisation needs risks adding a new, potentially explosive point of contention between the two sides, as it will have a direct effect on whether Athens will require a third international bailout" when rescue funds run out later this year, the FT report.
Bank of Greece and systemic bank sources attributed the leak to political pressure being applied to the Greek government by the country's lenders upon the re-start of talks after two months. Greek bankers maintain they have been briefed on the findings of the analysis by BlackRock since last week.
Results were not released until now as the troika had not cleared whether the capital needs will be based on the adverse scenario that assumes two more years of recession, or whether the required capital ratio can be reduced to 8 from 9 percent.
Each side will bring their estimates to the negotiating table when Greek Central Bank Governor Giorgos Provopoulos meets with troika officials Wednesday.
Reports in the Greek press suggest the capital requirements will be around EUR 2.5 billion for Eurobank, EUR 2.5 billion for the National Bank of Greece and EUR 500 million for Piraeus Bank.
The troika will have to rubber-stamp the final figures before the four systemic banks finally find out how capable they are of absorbing future shocks.
Much is riding on the release of the results of stress tests (which were expected early last month) for the Greek government as it is counting on them to fund businesses struggling to find funds as a result of the recession. It is also hoping to tap an estimated EUR 10 billion in bailout money remaining in the bank rescue fund in order to avoid a third bailout.