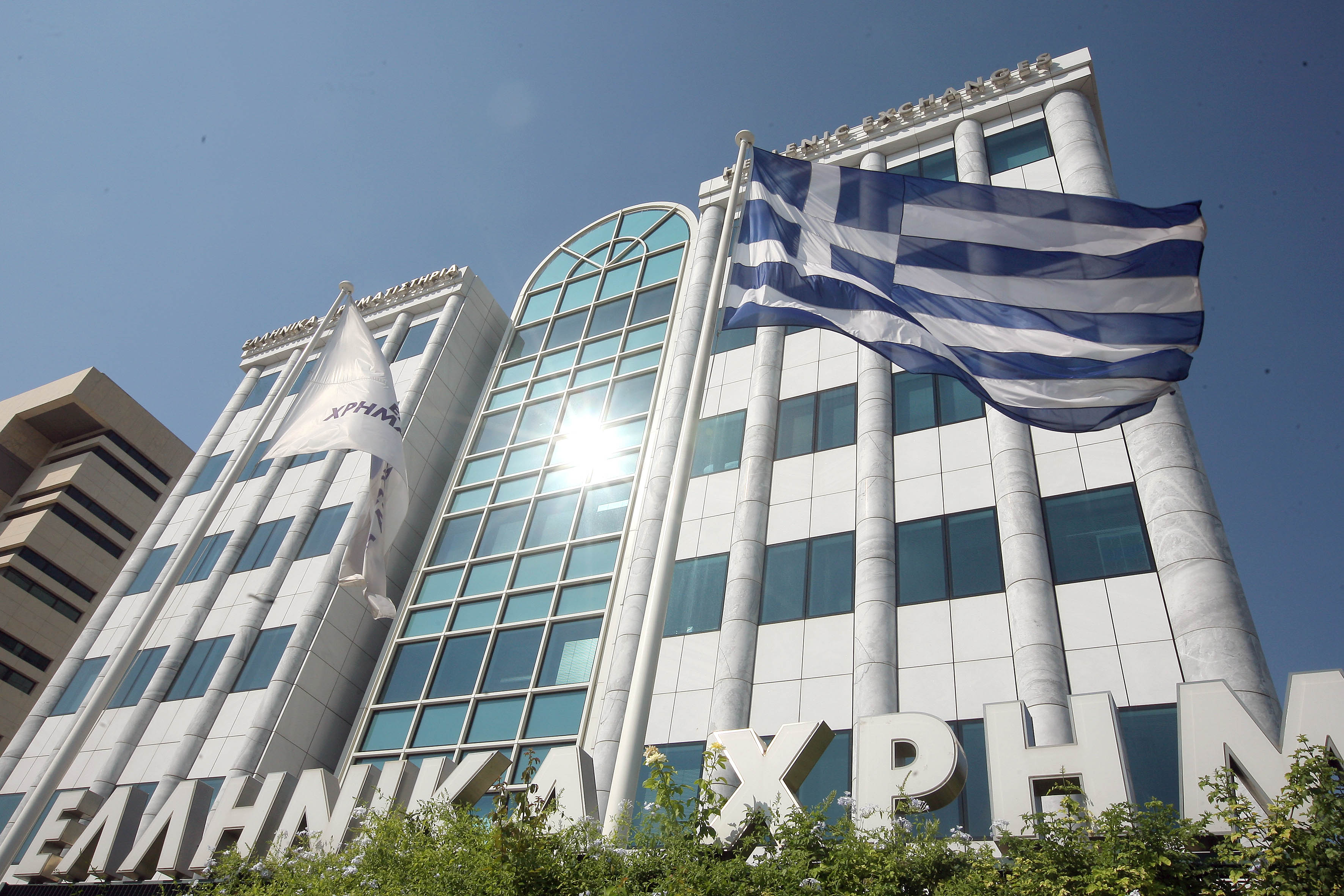 By Lefteris Yallouros – Athens
Greek banks it seems have had some success in luring back foreign investors to their shares in the Athens Stock Exchange lately. The Athens Stock Exchange benchmark index climbed to the highest level in more than two years Monday.
Shares of Bank of Piraeus (+6.92%) and the National Bank of Greece (+8.11%) stood out in the FTSE Large Cap Index.
Mainly hedge fund managers have taken the opportunity to invest in Greek banks – and other Greek stocks too for that matter as Canadian investment fund Fairfax Holdings acquired a 5 pct share in Greek industrial group Mytilineos last week – exhibiting confidence in the recovery of the Greek economy.
Fairfax also revealed last week it will raise its stake in Greek property developer Eurobank Properties from 19 to 41 percent.
Betting on the Athens stock exchange is a vote of confidence in the recovery of Greek banks, which comprise about 40 percent of the benchmark index, compared with 20 percent in 2012. The FTSE Greek Banking Index has risen more than 60 percent since July as the sector has benefited from the success of the recapitalization of systemic banks through Hellenic Financial Stability Fund funds.
Share trading by foreign investors on the Athens Stock Exchange has jumped to about 50 percent of turnover from a low of just over 20 percent in 2012 at the height of the Greek debt crisis.
Citigroup wrote in a recent research note that it felt "the worst is behind us" after meeting major Greek banks and policymakers.
Greece is due to join the MSCI emerging markets index in November. The shift to the emerging markets is expected to bring further investors to the Athens Stock Exchange.