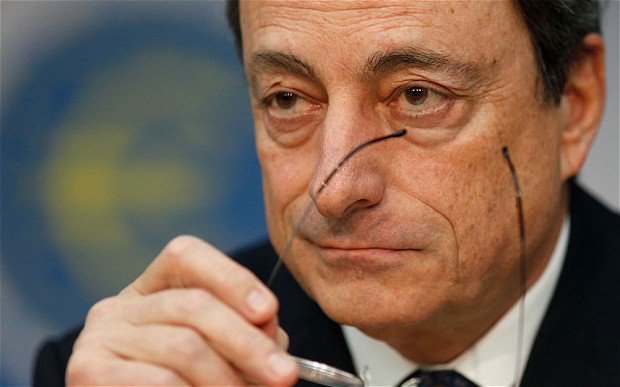 Athens, July 16, 2015/ Independent Balkan News Agency
By Zacharias Petrou
In a matter of hours after prior actions of Greece's new bailout loan were pushed through parliament, the country's banking system was handed much-needed breathing space.
The European Central Bank raised the emergency liquidity assistance (ELA) it offers Greek banks by EUR 900 million.
The decision means it is now likely that Greek banks will open their doors again on Monday. Capital controls will remain in place – as the ELA extension was rather small in size and the system has not stabilized yet – but they could be eased, allowing withdrawals of 180 euros in one go every three days.
In a press conference on Thursday, ECB president Mario Draghi said: It would be good to reopen banks soon. It's a decision for the Greek government. But we need to avoid a bank run.
Draghi added that the ECB's mandate is to work on the assumption that Greece is and will remain a member of the eurozone. In an encouraging move for the Greek government, the Head of the ECB also backed Athens' plea for debt relief. "Debt relief for Greece is necessary. No-one has ever disputed that. But the question is how we do that in our institutional framework", he said.
As Greece prepares for its third bailout package since the beginning of the economic crisis more than six years ago, Mario Draghi said he was confident structural reforms in the Greek bailout package could help Greece become a thriving member of eurozone over time. However, this will depend on implementation, he added.
More ELA to Greece is expected as soon as the country votes more prior actions into law next week.
Draghi also declared that he expects Greece to repay the ECB on Monday, suggesting that it will get a bridge loan. The Eurogroup agreed to grant bridge finance to Greece (almost EUR 7 billion in July) with an official announcement expected on Friday.
Even more positive developments could be opening up for Greece as long as the country stays true to its reform commitments and on track for a new European Stability Mechanism loan worth EUR 86 billion. As Draghi hinted on Thursday, Greece could soon benefit from the ECB's quantitative-easing plan, if the country's government delivers on what's been demanded.