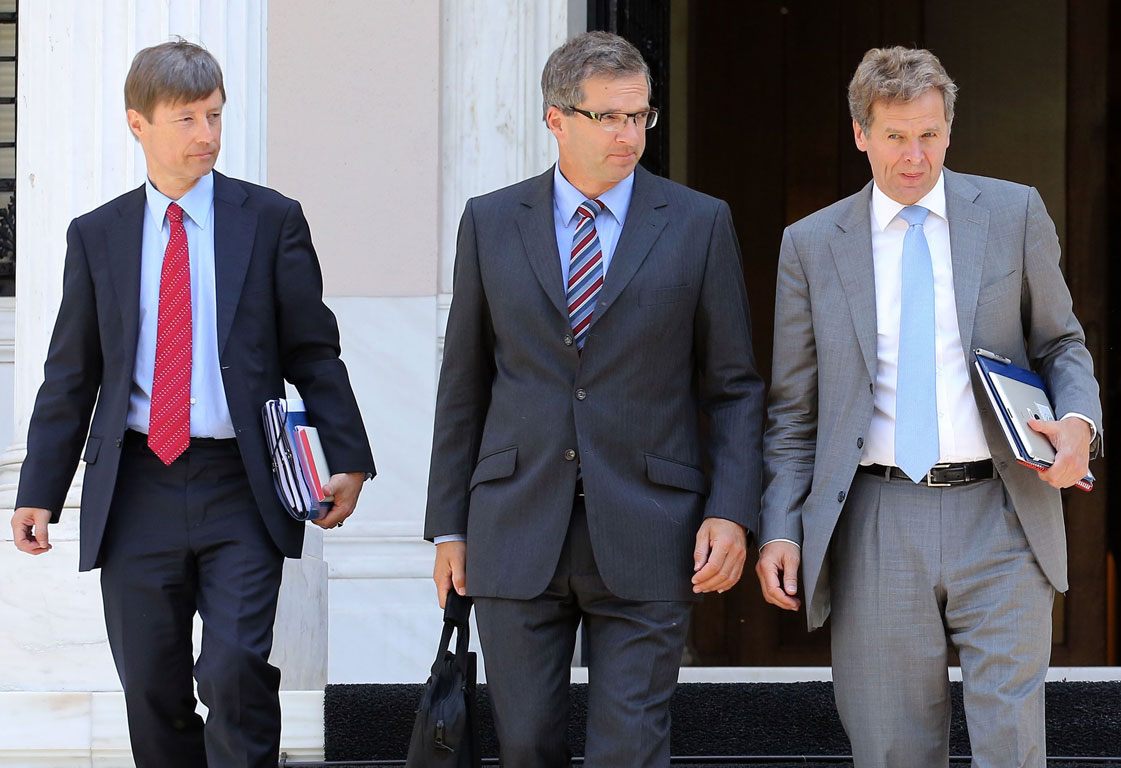 By Lefteris Yallouros – Athens
Gerry Rice, the Director of the International Monetary Fund's Communications Department hinted Thursday that Greece's international lenders are one step closer to granting the country debt relief.
Asked whether achieving a primary surplus would trigger developments relating to Greece's debt, Mr. Rice said "Greece's European partners have agreed to go ahead with debt relief should this be necessary." This, however, is dependent on Greece seeing through reforms outlined in its adjustment program.
The IMF official stated Greek debt to GDP ratio would drop to 124 pct by 2020 and 11- pct by 2022.
He also revealed the troika will soon return to Athens. "We are working closely with the Greek authorities and the EU towards this goal (of ironing out technical issues)" Rice said.
The return of the troika inspectors in Athens is an issue that particularly worries the country's banks as they wait to find out what capital needs will emerge from the stress tests which they underwent recently as results have yet to be disclosed.
It is thought the troika is responsible for legislation to do with the share capital increases of banks not being tabled in Parliament as it has included the issue in talks with the Greek government over the progress of the adjustment program which concerns the economy as a whole.
Bank sources say it is inconceivable to delay the publication of stress test results and such an important piece of legislation which could see huge amounts of foreign capital brought to the banking system and the economy as a whole.
The Hellenic Financial Stability Fund (HFSF) reportedly urged the troika to approve the update of the existing recapitalization framework which has stalled and is necessary for banks to return to private investors entirely.
The HFSF officials are particularly concerned investors willing to pump cash into Eurobank and take its shares away from the Fund (which owns 95 pct of the bank) will be put off by the delays.
"The lack of an adequate legal framework hinders the HFSF from fulfilling its mandate to preserve the value of its assets and facilitate their return to the private sector," HFSF CEO Anastasia Sakellariou told Reuters on Thursday.