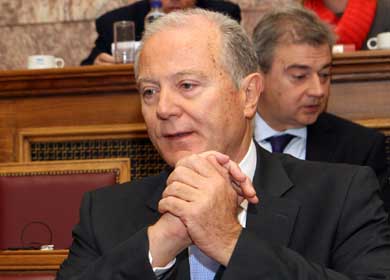 By Yiannis Papadoyiannis
After meeting on Thursday, Finance Minister Yannis Stournaras and Bank of Greece Governor Giorgos Provopoulos (Photo)  confirmed that the recapitalization process in the local credit sector was progressing, and stressed that all four systemic banks will have reached the necessary decisions for their share capital increases by the end of this month, in accordance with the timetable.
National, Alpha, Eurobank and Piraeus are in the process of searching for private investors to cover at least 10 percent of their recapitalization needs.
Stournaras and Provopoulos also discussed issues connected to the formation of a strategy for restructuring the banking system.