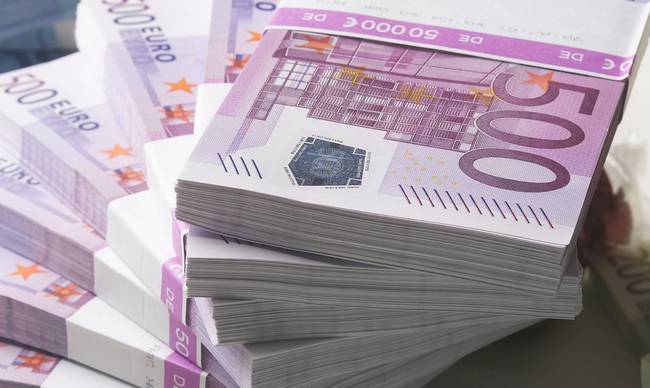 Athens, November 13, 2015/Independent Balkan News Agency
By Zacharias Petrou
The process of recapitalizing the Greek banking system is in full swing and appears to be progressing smoothly.
In fact, reports in the press suggest Greece's four systemic banks may actually require much less than the 25 billion euros earmarked for their recapitalization.
Senior Eurosystem officials have told MNI the final amount will be based on private investor participation and the result of upcoming stress tests and that there is a strong possibility the 25 billion euros amount may not be needed in full.
According to Greek press reports citing banking sources, no more than 10 million euros may be required. In an adverse scenario that figure may be lifted to 15 billion euros at most.
Greece's four big banks – National Bank, Piraeus Bank, Eurobank and Alpha Bank – need to fill a 14.4 billion euro capital shortfall.
Alpha Bank began its book building on Wednesday, aiming to draw 1.66 billion euros from private investors, while Eurobank will likely follow suit today and National is expected to open its book by Friday. Piraeus's share capital increase process started on November 4.
Meanwhile, the National Bank of Greece (NBG) announced the successful completion of a bond swap program in the framework of a Liability Management Exercise (LMEs), and said that the rate of acceptable by bondholders reached 86.5 pct.
The bank said that the program raised around 690 million euros. National Bank is seeking to raise 1.57 billion euros as part of a capital boost plan under the basic scenario.
During last Monday's Eurogroup meeting, Athens was told to swiftly wrap up the review of its bailout program currently being carried out by the "quadriga" of the country's lenders in order to unlock the first 10 billion euros put aside for the recapitalization of Greece's banks.
Earlier this week, Eurogroup chief Jeroen Dijsselbloem said it was "good news" that fewer funds will be necessary than initially estimated. He also predicted that the Greek banks will be able to cover a large part of their capital needs from private investors.
"We are a bit under pressure because the recapitalization is going faster than we anticipated, and, in that sense we are the victims of our own success as the banks must be refunded earlier. This means that some issues which we would have been expected to solve later on are now coming forward and must be solved earlier" Greek Finance Minister told reporters.
"We must deal with the triad recapitalization-bank management-loans in the red" Tsakalotos added.