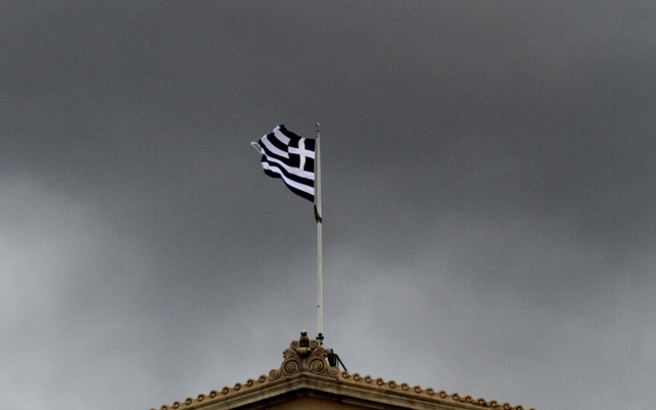 Athens, June 19, 2015/ Independent Balkan News Agency
By Zacharias Petrou
The Eurogroup meeting held in Luxembourg on Thursday ended without agreement for Greece. An emergency summit of eurozone leaders was immediately called for Monday (22/06) in a bid to find a solution.
The Greek government was effectively instructed to come back with new proposals in the next few days. If a deal between the Greek government and its creditors is not found by June 30 when the current bailout program ends, the country will almost definitely default and its eurozone membership will be in doubt.
The finance ministers of the eurozone made it more or less clear that Greece's exit from the euro is no longer unthinkable, with Eurogroup chief Jeroen Dijsselbloem saying that all eventualities are being considered.
Greek Finance minister, Yanis Varoufakis, talked for half an hour at the Luxembourg meeting and distributed a five-page memorandum of fresh policy changes, but failed to persuade creditors that they could form the basis for an agreement.
Yanis Varoufakis revealed he presented an "automated deficit brake" at the meeting. That would begin if there were signs that the Greek budget was heading into deficit.
Varoufakis said Greece brought a "comprehensive proposal" to today's meeting that would have ended the Greek bailout saga once and for all but Jeroen Dijsselbloem didn't encourage creditors to engage.
We have already seen our economy "adjusted" since the first bailout programme. Cutting pension benefit for low-income pensioners would create "popular discontent," the minister told reporters after the meeting.
"We are dangerously close to a state of mind that accepts an accident", Varoufakis warned, adding that "all political leaders bear a responsibility for finding a solution".
Eurogroup chief Jeroen Dijsselbloem had a different view from Varoufakis.
"It is regrettable that too little progress has been made in the talks, and no agreement is in sight", he said. According to Dijsselbloem, Greece has not put forward credible measures.
"An agreement needs to be credible; If one is put forward in the next few days, we will consider it (…) There is still time to find an agreement and extend the current programme" he said.
It is our dearest wish to keep Greece in the eurozone. But if that is not possible, we are prepared for all eventualities, Dijsselbloem added.
The head of the International Monetary Fund, Christine Lagarde, said "we are waiting, and we hope that the next few days will be used by the Greek authorities to come back with credible, tangible measures".
Describing what a successful programme would look like, she said it has four elements: debt sustainability; delivery of the measures; financing of the programme; flexibilility of the institutions, accepting substitutability of the measures.
The institutions have put together some very sensible proposals that are a clear easing and we are waiting,Lagarde said.