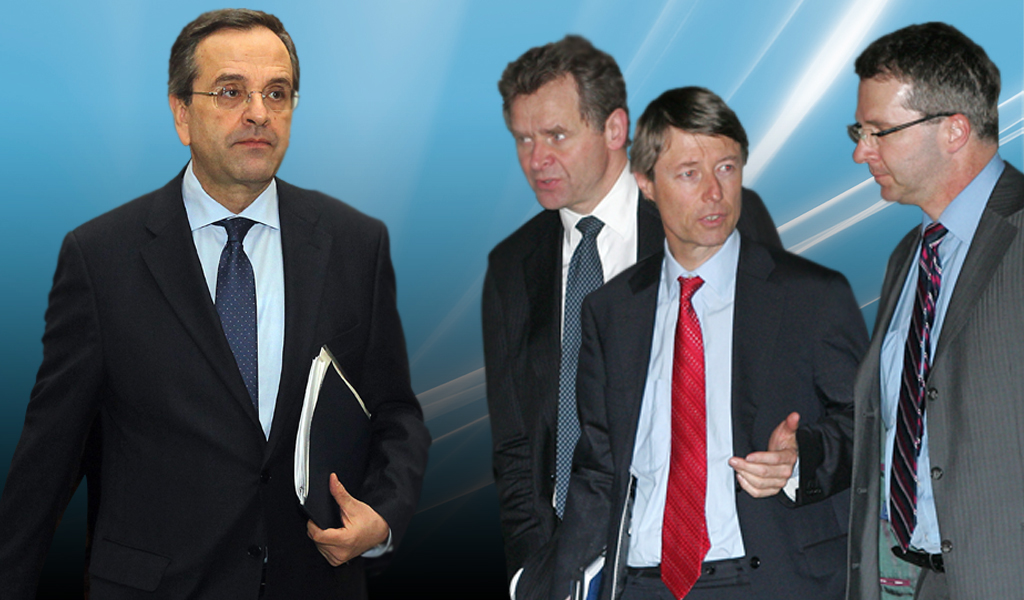 Athens, December 5, 2014/ Independent Balkan News Agency
By Lefteris Yallouros
Greek Prime Minister Antonis Samaras ruled out an early election will be called, responding to questions from reporters in Athens Thursday.
Deputy PM Evangelos Venizelos had earlier seemingly hinted at a snap election only for a PASOK announcement to say his comments were misinterpreted.
Also Thursday the procedures for the election of a new President in the Republic were discussed by current President Karolos Papoulias and Parliament President Evangelos Meimarakis.
A presidential vote is to take place in February 2015 in parliament which may prove tricky for coalition partners Samaras and Venizelos who must secure 180 votes to see their preferred candidate elected.
The task will be made that much harder if a highly likely extension to the country's bailout program goes ahead. As the troika and the Greek government are still negotiating what Athens must do to get the remaining 1.8 billion euros and secure a back-up credit line for after the bailout ends, a technical extension will be given to achieve that goal.
This is seen as a blow to the Samaras administration which counted on an early exit from the program and the end of a lengthy period of strict audits from troika officials. Extending the program means extending political uncertainty in Greece while harming efforts to stabilize the economy.
"Although the purpose of the technical extension would be to give more time to the Greek authorities to prepare legislation for adoption in January 2015, the technical extension could be for a longer period to cover for the possibility of delays in the run up to the Greek Presidential elections", a document, prepared for eurozone ministers, said according to Reuters.
"In this respect, an extension until end Q2 2015 seems appropriate, with the central scenario assuming a staff level agreement before the Eurogroup on 8 December, completion of all the prior actions by mid-January, a final disbursement from the EFSF (euro zone bailout fund), and a completion of the Enhanced Conditions Credit Line (ECCL) procedures still before the end of January,» the document reads.
Meanwhile, a Euro Working Group meeting in Brussels on Thursday urged Greece to reach an agreement with the troika by December 14.