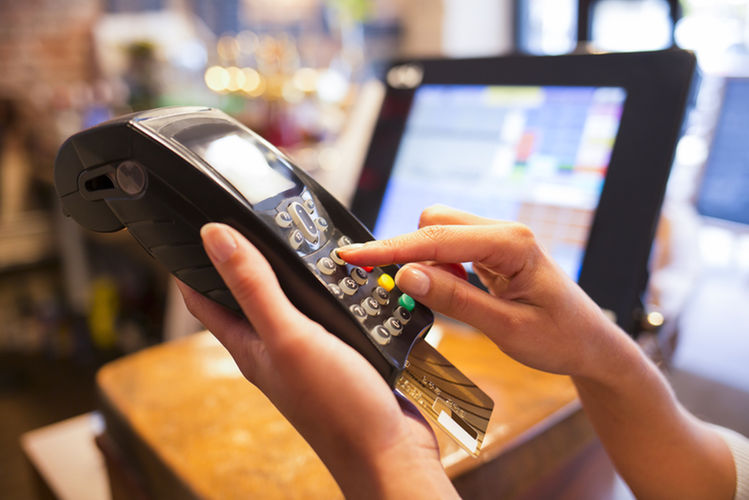 Athens, August 9, 2016/Independent Balkan News Agency
By Spiros Sideris
An illegal operation ring that made transactions with the use of electronic card machines (POS), in order to circumvent capital controls and tax evasion, revealed the General Secretariat of Public Revenue, the Department of Financial Police and the Bank of Greece.
Implementing a joint operational action plan they identified and seized 164 electronic transaction terminals, which were handled by the operational center in Bulgaria, which had headquarters in Luxembourg, while the clearing of banking transactions was made in Malta.
As was jointly announced by the general secretary of Public Revenue, Giorgos Pitsilis and the director of the Economic Police, Manolis Ploumis, 23 persons were arrested, while it was found and confiscated the clientele to which were sold 1,195 such machines to 971 enterprises in Greece and 73 foreign companies. The clientele is in the hands of the General Secretariat of Public Revenues, which will now carry out audits on each of them, to see if there has been – as it appears – any tax avoidance.
The company that trafficked through Bulgaria, automatic electronic trade machinery bears the name My POS. As was made clear in the press conference, traders who had purchased them, mainly from the tourism industry, were able, through them, to circumvent capital controls.
Through the card they received with the machines, they could make cash withdrawals up to 15,000 euro per month, while they were able to send to banks abroad so up to 100,000 euro per month. Also, as these machines are not connected to banks operating in Greece, their holders can easily evade taxation, as audit becomes impossible through the cross-referencing of bank accounts by the General Secretariat of Public Revenue.
Specifically, in the first stage of audits implemented from August 1-3, 2016 from the Economic Police Directorate, investigations were carried out in enterprises in Kamatero, Acharnes and Corinthos, which used in the greek market these specific electronic transaction machines.
In the operation in Kamatero were found and confiscated 88 terminal machinery and clientele from which arose the selling of 1,195 machines to 971 enterprises in Greece, mainly dealing with tourism activities , as well as to 73 foreign companies.
In the operation done in Acharnes three terminal machinery were found, while the clientele of the operation in Corinth uncovered the selling 60 machines in as many enterprises.
The second stage of the operation was implemented on August 4-5, with simultaneous joint actions of mixed echelons from the General Secretariat of Public Revenue and the Economic Police, in tourist areas in Attica, Thessaloniki, Halkidiki, Corfu, Mykonos, Santorini, Heraklion, Crete and Samos.
In all the cases case files were created for breach of Legislative Act on urgent regulations on capital controls, while those arrested were taken to the local competent prosecutors.