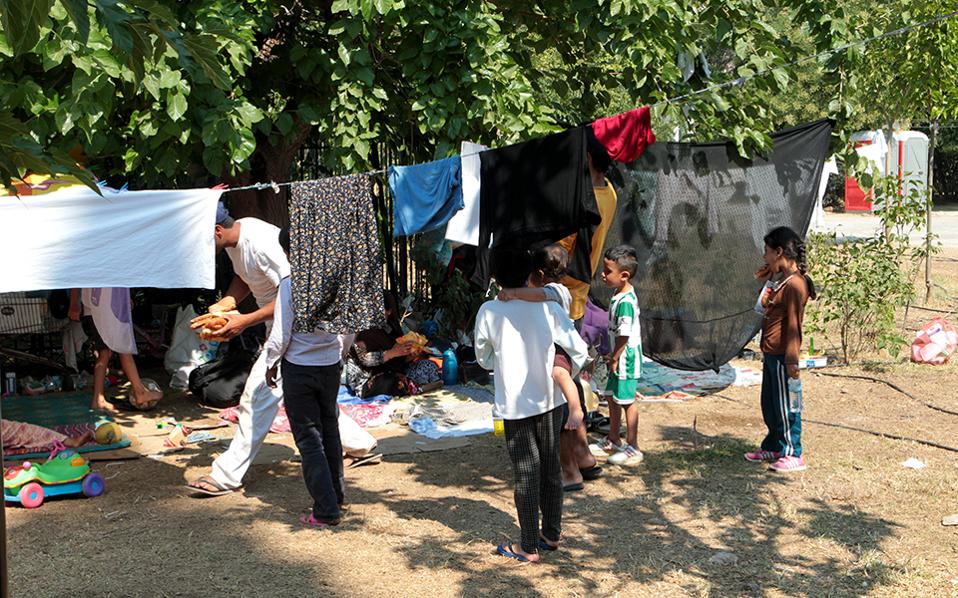 Athens, September 4, 2015/ Independent Balkan News Agency
By Spiros Sideris
In search of other areas to create open refugee reception centers, in order to ensure the temporary nature of the Eleonas center, focused the discussion of the Deputy Minister of Immigration Policy Yannis Mouzalas, with the Mayor of Athens Giorgos Kaminis, during their meeting on Thursday at the Interior Ministry.
The City mayor told the minister that the problem has begun to extend to the Squares, with immigrants and refugees setting up tents not only in Victoria Square, but also at the Square of Agios Nikolaos, and reiterated the temporary nature of the accommodation in Eleonas.
"I briefed the minister on what has happened so far in Athens for the city's problems, the provisional nature of the concession of Eleonas. The municipality of Athens did this as an example of how all local communities should act to share this responsibility, just as we demand from European countries to share responsibility together with our country", noted in his statements the mayor of Athens, Giorgos Kaminis.
Kaminis reiterated his proposal to find abandoned camps to be used as accommodation centers and added: "We agreed with Mr. Minister in a very simple but important truth that you cannot in essence to have a proper long-term policy for the refugee problem if you have not ensured the cooperation and consent of the local communities".
"'Eleonas' is a brilliant demonstration of what can be done with the cooperation of the local government", observed on his part the Deputy Minister of Immigration Policy Yannis Mouzalas and added: "I assured the mayor that our concern will be to help him, to soften the problems of the refugees without encumbering the city's problems. This means both searching for other sites and increasing the number of people who will work on the refugee issue".
According to information, at the meeting was discussed the possibility of signing a contract with the caretaker government for the operating conditions of the hosting center in Eleonas, until December 31.