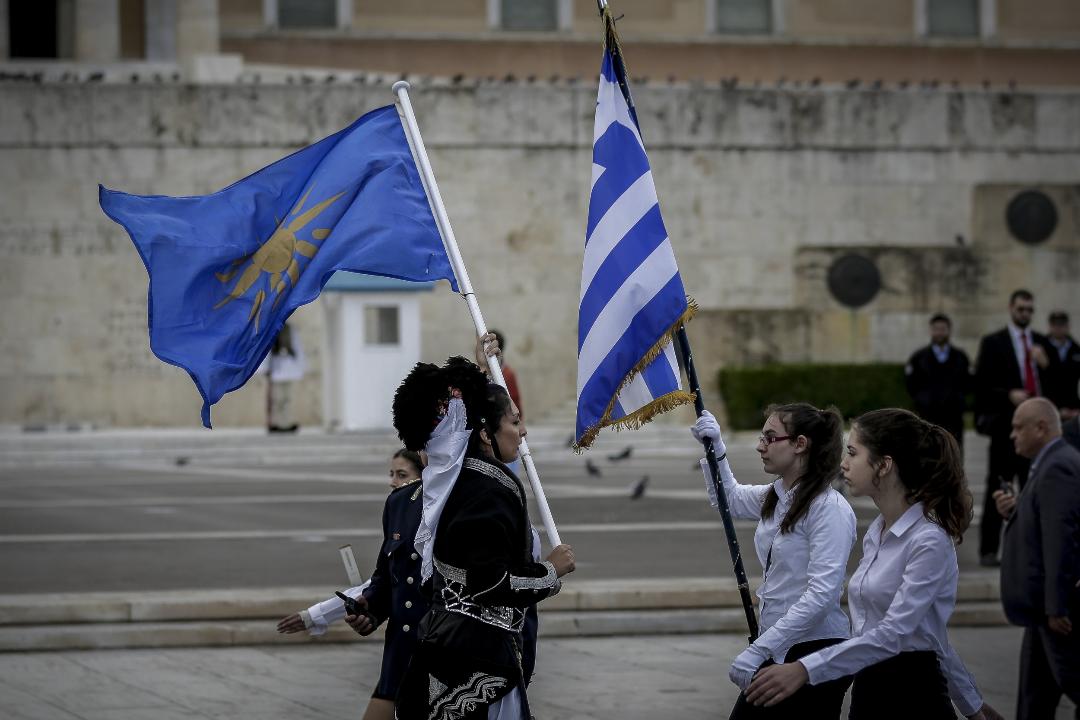 Police forces in Greece are in a state of emergency, in view of the parades for the commemorations of the 98 years since declaration of independence of the Hellenic Republic on March 25. It has been reported to the authorities that far-right groups will seek to organize protests and attack members of the government, as a protest for the signing of the Prespes Agreement, taking advantage of the commemorations of the Greek Revolution in 1821.
An episodes avoidance plan is examined by the police
The Ministry of Citizen Protection is in the process of holding meetings to avoid any episodes incited by extremist groups. Already, there are relevant calls on social media, while members of the neo-Nazis' Golden Dawn party have called on citizens to sing during the parades "Renowned Macedonia" – which has become the informal anthem of the Prespes Agreement – and to express their protest to the politicians about the "sell off of Macedonia".
Spikes by government officials on the stance of the main opposition party
However, government officials commented to IBNA that New Democracy is "throwing oil on fire", referring to the allegations by senior opposition officials that the government has forbidden the chorus to be heard in the celebrations. "At the March 25 military parade we will be at the Constitution Square. And if the Defence Ministry decides that our bands will not play the "Renouned Macedonian" anthem, we the citizens will sing all together", said the head of the department of Defence for the main opposition party, Vasilis Kikilias.
Meanwhile, small-scale protests take place at events with government officials as speakers in northern Greece, limited to the number of 10-20 people, as opposed to the big protests that took place in Thessaloniki and Athens before the agreement was passed. The government speaks of "marginal groups of extreme nationalists", pointing out the characteristics of these gatherings, where symbols that refer to far-right organizations can often be seen.
Main Opposition: In favour of the protests, but against the violence
At New Democracy they speak of "spontaneous patriotic reactions", saying that "you reap what you sow", denouncing the government for signing the agreement without taking into account the citizens' objections. However, they separate their position from the cases of violent incidents, while Makis Voridis, a senior official of the ND, has called for the "anti-rallies" scheduled for Monday to be banned./ibna