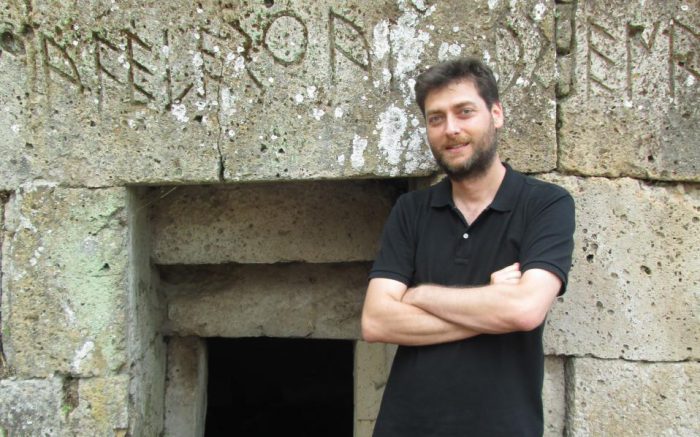 Greek archaeologist Christos Tsirogiannis based in Cambridge is reported to have identified two ancient Greek vases on sale at the well-known Frieze Masters art fair in Regent's Park, London.
The two vases are of the lekythos type and according to The Guardian, they were placed on sale on behalf of the Swiss canton of Basel-Stadt. The canton proceeded with the sale in order to get back owed revenue resulting from the liquidation of assets belonging to its former resident Gianfranco Becchina who was convicted of illegal trafficking of antiquities.
The Italian police who made the original recovery of the cultural objects are said to have sent back over 1,000 items to Basel-Stadt giving the Swiss permission to sell them as they were unable to make a legal claim to ownership.
According to Basel-Stadt public prosecutor, the origins of the pieces remain unknown and it is still open to question how Becchina came into their possession. However, Christos Tsirogiannis is confident that the two lekythoi, which were put on sale in London, were the ones he identified in photographs from the Becchina archive and that they were smuggled out of Greece in the 1970's. As he said to The Guardian,  "It is the same lekythos without a doubt: the same shape with the same missing parts, the same marks of damage on the surface, the same scene in relief, and the same inscription, which is also transcribed by the middleman on one of the Polaroid images."
The archaeologist maintains that this is a usual pattern of antiquity trafficking that he has identified on several occasions throughout his career.
Christos Tsirogiannis, who is a forensic archaeologist based in Cambridge, specialises in the location and identification of stolen ancient artefacts. He is a lecturer and an academic researcher at the Association for Research into Crimes against Art and his field of research is about antiquities smuggling networks and the market for looted cultural objects. It is worth noting that his research led New York's Metropolitan Museum of Art to hand over a looted Greco-Roman vessel to Manhattan's district attorney in July…/IBNA