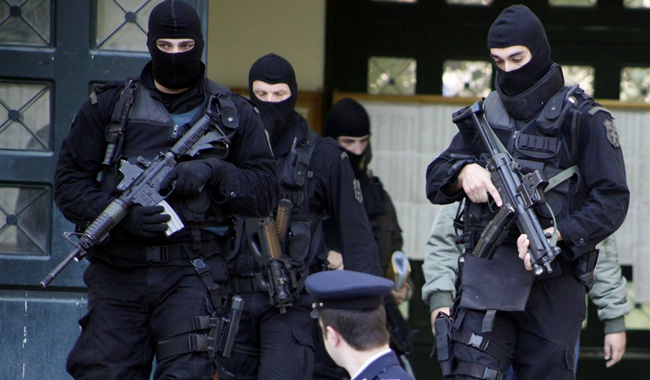 By Spiros Sideris – Athens
A big double antiterrorist operation took place yesterday in Athens and Thessaloniki, with the police raiding houses.
According to preliminary information, heavy weaponry has been found in an apartment in the district of Exarchia in Athens, in the residence of anti-authoritarians; namely a Kalashnikov grenade, a handgun and several bullets. At the same time, after a raid in two houses in Thessaloniki, police also discovered heavy weapons, according to the same information.
Already there have been three arrests, two Greeks and one foreigner, while investigations are continuing. One of the Greeks is allegedly associated with the "Nuclei of Fire". The anti-terror raids were made after a robbery took place at the Post Office branch in the district of Epanomi, Thessaloniki, while lately the authorities were watching the suspects and their phones to find out if they were planning a "hit".
The dual operation is taking place one day after the identification of the mysterious vehicle in Exarchia, which bore false registration plates of a state agency and had been stolen two months ago from the city of Patra.