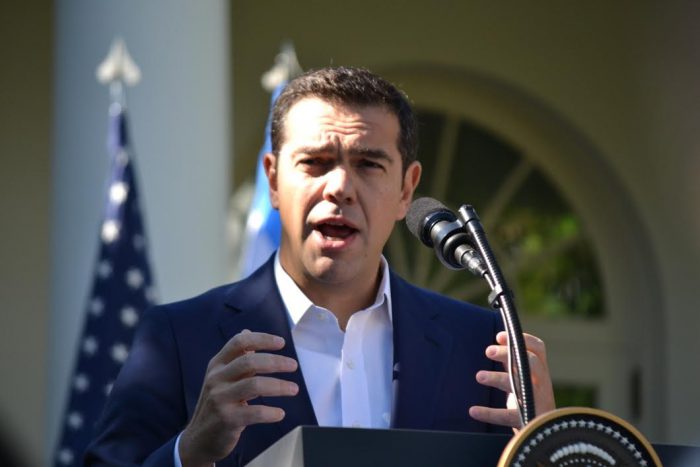 Broad smiles and smiles only was what one could see on the faces of both the Greek and American delegations after the end of the working lunch and minutes before taking their seats for the joint presser of Alexis Tsipras and Donald Trump, at White House's Rose Garden.
A top minister of the Greek government told IBNA how positive the atmosphere was, adding there was a productive talk. After all, this was more than obvious during the press conference of the two leaders, where smiles and charming words from both sides did not go unnoticed. Even when the American journalist asked Tsipras the "canny" question about the negative remarks he had made in the past about the American president, the latter did not leave his guest alone in that. He got into the chat only to say in a humorous way that he was unaware of those comments. The result was that the ice broke and everyone burst into laughter.
According to off-the-record-discussions, the Greek American relations move up a notch, and seem strengthened. There is common ground while the only matter that needs to be dealt with is how both sides will benefit from it. This will be a thing Greek and American government staff will have to work on.
The good climate and the quality and level of communication that was reached in the U.S. speak for themselves through the decision for an immediate creation of a joint working group with FinMin staff from both sides of the Atlantic. All the more so because it was arranged that the American Secretary of Commerce along with local business people will visit Greece in the near future.
This very successful visit will come to an end after the morning meeting of PM Tsipras with U.S. Vice president Mike Pence, at 09:30 a.m. local time (16:30 p.m. Greek time), on Wednesday, which will be the finishing touch.
American sources told IBNA that Pence, having got the green light from the president, will be in a position to specify the agenda of the next moves and meetings between his country and Greece, so that the broadening of the ties and the realisation of all plans become true…/IBNA