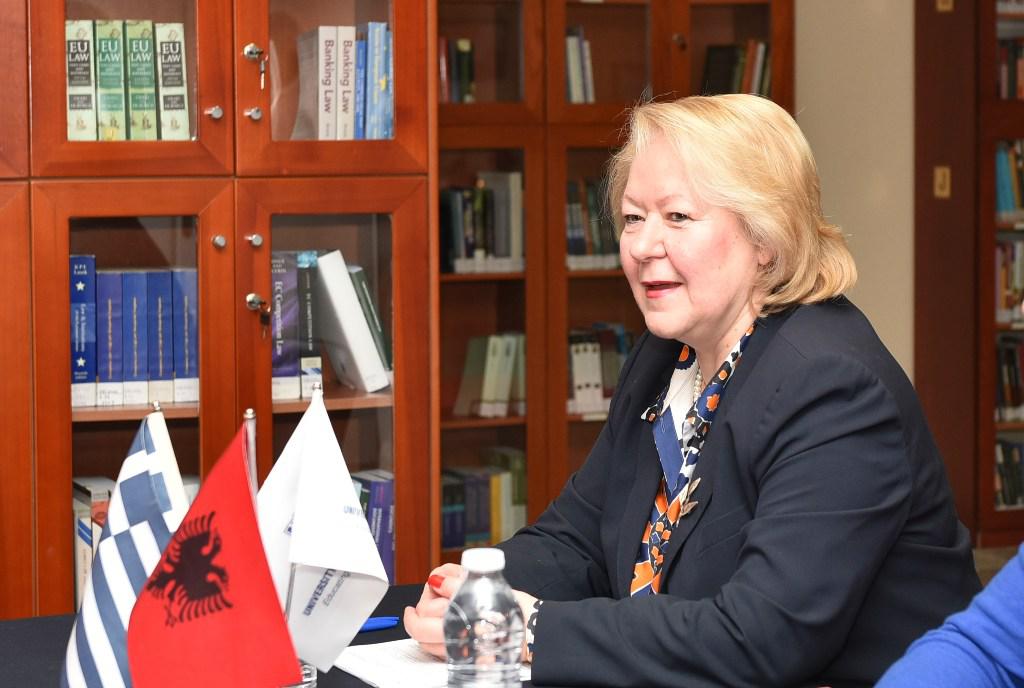 The Greek ambassador to Tirana, Eleni Sourani has said that authorities in the country must be more careful when handling issues concerning minorities, while stopping on the case of Himara.
So, the Greek ambassador visited the Prefect of Vlora today to obtain more information on this issue, saying that her country is interested on having good relations with Albania and also for the residents of Himara to receive a careful treatment.
"I'm here to discuss cooperation opportunities with Vlora and its areas. We're also looking into the possibility of collaborating with the municipality of Vlora, its university, etc. Residents of Himara must be carefully treated and the project must not threaten them. The Greek state is attentive on everything that happens in areas where the Greek minority lives and not only in Himara", the ambassador said.
The Greek side is taking a special interest for the issue of Himara, because the residents of the area are against the project of the promenade. /balkaneu.com/