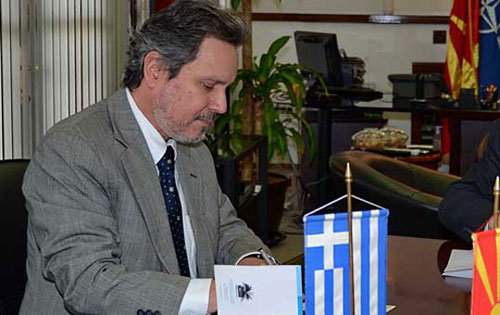 Skopje, November 5, 2013
Greek ambassador to Skopje, Haris Lalakos said today that he believes that an acceptable mutual solution can be found for the name dispute between Greece and FYROM, but according to him, both countries must make their respective efforts in this process.
"I don't want to predict anything, but I'd like to stress that I believe a mutual acceptable solution can be found on the issue of the name dispute if both countries are engaged. I believe that compromise is possible", declared the Greek ambassador today when he was asked by journalists as to whether the name dispute issue will be solved, bearing in mind that next year, Greece will take over the interim presidency of the European Union.
According to him, the Greek embassy to Skopje and the embassy of FYROM to Athens are not directly involved in the decision making process as far as the name dispute is concerned. /ibna/