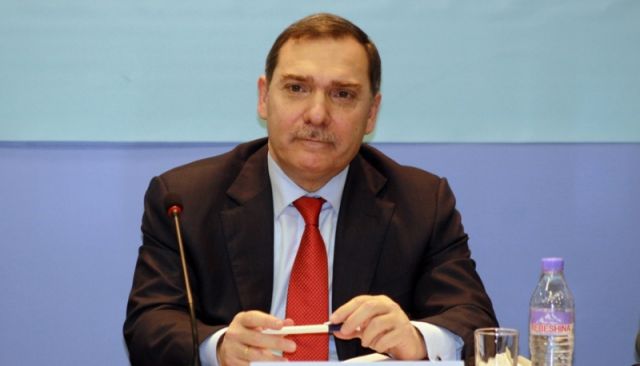 Tirana, October 17, 2014/Independent Balkan News Agency
A group of young people from Gjirokaster, in the south of Albania, caused an incident in a village mainly inhabited by the minority.  The incident has taken place in the village of Dervician, after the football match between Serbia and Albania, where a small group of young people have launched chants and have caused material damages to the local houses and vehicles. Sources from the embassy and the Greek embassy, which was informed on the incident, told IBNA that the young people have broken car windows of vehicles belonging to the local minority community. "The group of young people has gone to the minority village and has committed acts of verbal violence and caused material damages against residents of Dervican. They have thrown strong objects, mainly stones against the residents, their homes and vehicles by breaking their windows. At the same time, they have also launched profanities against the Greek minority and slogans against Serbia and Greece", said sources at the location. After a few minutes, police has intervened by dispersing the group of young people and by taking some of them in.
The residents that were present said that there was no confrontation on the part of the local community. According to them, had the situation become more heated, the situation could have had unpredictable consequences.
Local government authorities and police of Gjirokaster have contacted residents and the elderly of the village. They said that the event in question was an isolated case and that the situation in the village is currently calm.
Due to this incident, the Greek ambassador to Tirana, Mr. Leonidas Rokanas (photo) has demanded a meeting with high officials of the Albanian Foreign Ministry. This meeting has taken place today where Mr. Rokanas was received by the General Secretary of the Albanian Foreign Ministry, Mr. Qirjako Qirko.
Mr. Rokanas informed Mr. Qirko on the situation and demanded from the authorities to clarify the measures that have been taken. He has demanded for efforts to be made in order for such incidents not to be repeated.
The general secretary of the Foreign Ministry has condemned this incident, by considering it as an isolated case, which cannot have an impact on the spirit of long cohabitation between Albanians and minority communities.
Mr. Qirko told the Greek ambassador that there was a "quick and efficient reaction of the state police, which identified the responsible people".
The Greek ambassador was asked for this sporadic case not to have a negative impact on the bilateral relations, "as the European Atlantic affiliation of both countries rules out every negative phenomena which threatens joint values". /ibna/