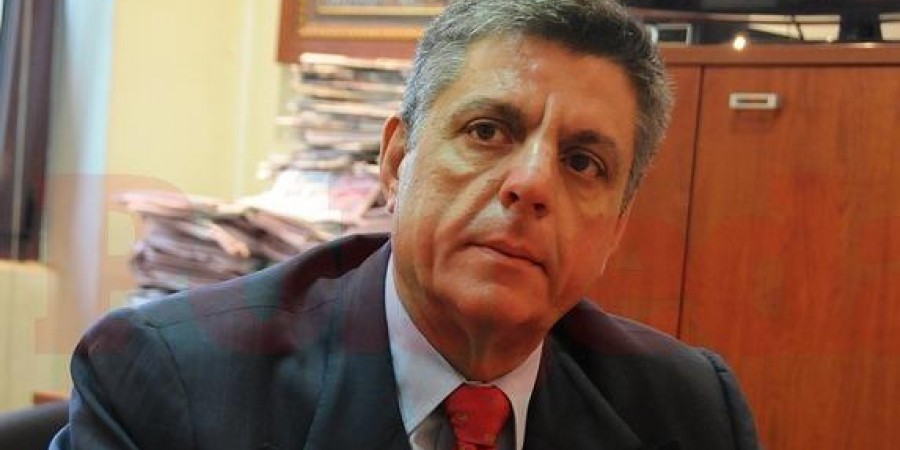 Nicosia, June 23, 2015/ Independent Balkan News Agency
By Kyriacos Kyriacou
Greece`s Ambassador to the Republic of Cyprus Ilias Fotopoulos appeared on Tuesday optimistic that Greece and its partners will reach an agreement which will allow the country to breath and put an end to recession.
In an interview with the Cyprus News Agency, Ambassador Fotopoulos says he expects EU rules to be respected. These rules, he adds, provide first and foremost for European solidarity.
On the UN-led Cyprus talks, the Greek diplomat expressed support for a "stable and viable solution, with a future", noting that no time limits can be set for the negotiations.
He described as "irrational" the continuation of the right of guarantee in relating to Cyprus and wondered how a third country can control an EU member state.
On the possibility of a trilateral meeting between Cyprus, Greece and Israel, the Ambassador says he expects this to take place soon.
Speaking to CNA, the Greek Ambassador reiterated his conviction that a deal between Athens and the institutions – the European Commission, the ECB and the IMF – is possible. "I believe that an agreement will be reached, that will serve both sides," Fotopoulos says.
The important thing is for Athens to gain a breathing space, in order to be able to cope with the problems created during the past years, that were caused by a series of policies, leading to recession, the Ambassador added.
He noted that Greece needs supporters, on all levels, but most importantly, his country expects EU rules to be respected, including European solidarity.
Asked about developments in Cyprus, the Greek Ambassador says that Athens is closely cooperating with the government in Nicosia for a stable and viable solution to the Cyprus problem. With negotiations ongoing, it is too soon to talk about any conclusion, he adds.
Moreover, he says that it would be a mistake to set time limits for the negotiations. The question, Fotopoulos notes, is not the duration of negotiations, but whether they produce a final, viable solution.
Furthermore, he says that the right of guarantee in relation to Cyprus is an oxymoron. "It seems utterly irrational to me – and an irregularity that goes against European law – to have guarantor countries that guarantee the security of another country, which is an EU member state" the Greek Ambassador stresses.
Greece, Turkey and Great Britain are all guarantor countries of the Republic of Cyprus, according to the 1960 Treaty of Guarantee.
The Greek Foreign Minister Nicos Kotzias has said that Greece wants this right to be abolished. According to the Ambassador, Turkey does not have a clear stance on this matter and its leadership has recently conveyed conflicting messages. "We expect a clear stance," Fotopoulos notes, expressing hope that this will happen when the new Turkish government is formed.
Furthermore, speaking on the position of the UK on the matter, the Greek Ambassador says "we must not forget [the UK] is an EU member state".
Commentin on recent statements by the President of Cyprus Nicos Anastasiades, on the role of the "mother lands", the Ambassador was asked if Turkey can continue its interventionist role on the island following a settlement. "We are talking about a solution that will form a state, which will be an EU member. Therefore, how is it possible for a third country to exert control over it" he wondered.
He further expressed his conviction that the Turkish Cypriot community will not insist either on the right of a third power to be able to intervene in Cyprus, apart from positive intervention EU institutions may have in relation to the acquis.
Asked by CNA to evaluate the situation in Turkey, where no government has been formed following the June 7 general elections, the Greek Ambassador said that "we all want a stable Turkey" that will be able to manage its internal and external affairs.
He spoke of the need to have stable governments with a stabilizing role in international affairs.
Asked about a potential trilateral meeting between Cyprus, Greece and Israel, similar to the meetings organized between Cyprus, Greece and Egypt in November 2014 and April 2015, Fotopoulos appeared certain that this will take place, without being able to determine the exact date.
"I don`t see this taking too long" the Greek Ambassador said, noting that similar initiatives, like those undertaken by Cyprus and Greece, add to regional stability.
Cyprus has been divided since 1974 when Turkey invaded and occupied its northern third. UN-led talks, aiming to reunite the island under a federal roof, resumed on May 15, this year.