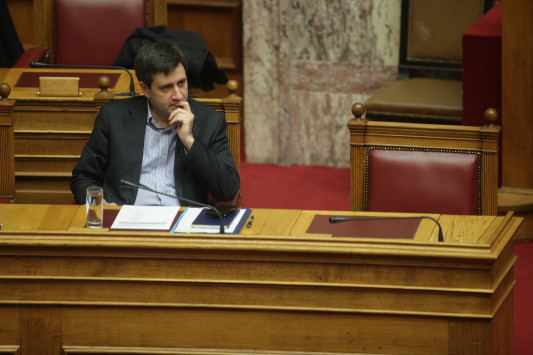 Further delaying the agreement with Greece's international creditors on concluding the second review of the current bailout programme would get the country in "serious trouble", the Alternate Finance Minister George Chouliarakis told an audience at the London School of Economics on Thursday evening.
"If we leave time pass until May or June uncertainty will return and that's the worst that can happen for an economy recovering from a deep recession," said Mr Chouliarakis.
If the deal was left to drift until then, the programme would be "dead in the water" and "people would start speaking of a fourth programme," added the minister.
He stressed the need for a quick deal, before Europe gets entangled in the election fever in countries like the Netherlands and France: "If we have a good deal in five months' time, it would make no sense; we need a deal now, even if it's a slightly worse one."
Asked whether he sees a possibility to finalise an agreement at the next Eurogroup meeting on 20th February, Mr Chouliarakis only said that the Greek government works hard to be able to report significant progress by that date.
He refused to open his cards on what concessions the Greek side is prepared to make, adding that all sides need to understand that they need to bridge the gap, referring specifically to the International Monetary Fund and Germany.
The minister referred to what needs to be done now in order for Greece to consolidate its recovery. He said that the government needs to enhance the country's fiscal credibility, create space to promote inclusive growth, mend the fragile credit system, promote product market reforms and "improve communication"./IBNA