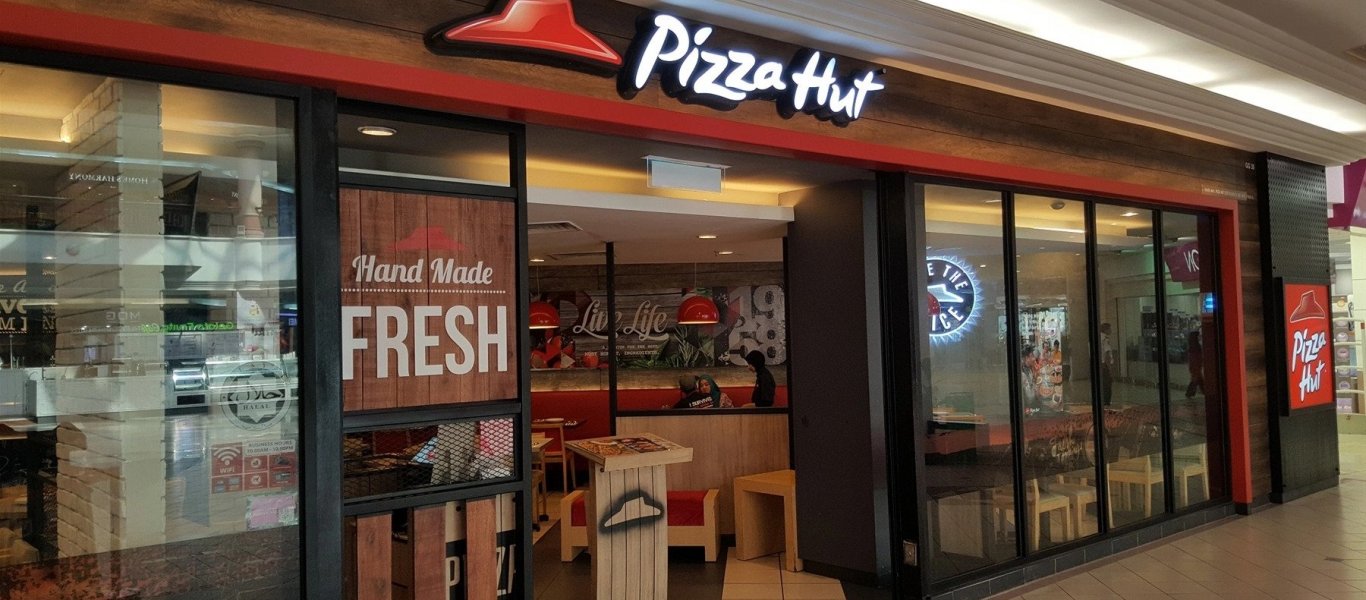 The news that Pizza Hut, the largest pizza chain in the world (with 18,703 restaurants in around 100 countries), will be shutting down business in Greece, hit the Greek market like a bolt in the blue. This is a move that leaves another 180 people unemployed. The news came exactly 15 days after the publication of the research of the Athens Chamber of Commerce and Industry in partnership with Pulce RC, according to which 75% of our fellow citizens are afraid of a tsunami of business shutting down, while at the same time suggestions and warnings multiply on behalf of institutions and economic watchdogs to the government to take effective action to address the side effects of the lockdown on the economy.
In particular, the management of Pizza Hut, founded in 1958 and based in Plana Texas, weighed the situation and decided that the activity of the chain was no longer viable, and therefore had to shut down. Therefore, as of today, 16 stores across the country have ceased business.
The company's position
"The company has made great efforts over the past years to return the stores to positive operating and growth rates", sources close to the company report. As they note, "in the last 12 years, and despite the continuous years of financial losses, it has invested 23 million euros for the development of the chain in Greece, while at the same time in the last decade it has created and secured more than 450 jobs. Unfortunately, however, the coronavirus pandemic, which created an unprecedented crisis in our country and internationally, hit the catering industry hard and led to the worsening of the existing difficulties and the inability to reverse the negative climate. The suspension of business of the Pizza Hut stores in Greece, due to the lockdown, led to significant losses – multiplying the already existing business and financial challenges. Therefore, the whole project became unsustainable and any further actions would be doomed to failure".
This decision, according to the same sources, came "after many months of efforts by Pizza Hut in Greece to find a sustainable solution". According to the company, it has fully fulfilled its obligations by paying the relevant compensations, plus a special additional compensation, and having paid off all its debts to the employees, while the obligations to suppliers are "steadily fulfilled". /ibna