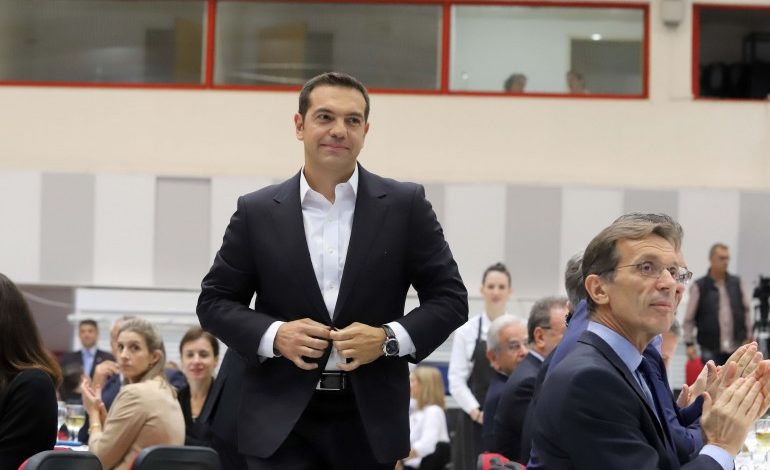 The first visit of a Greek premier to Chicago concludes on Monday, 16 October leaving behind it an aura of positivity. Sources that spoke to IBNA off the record, said that both the PM and the Greek Americans and Americans with whom he met expressed their satisfaction with this visit.
Chicago was not a random choice as Tsipras' first stop during his official visit to the U.S. Not only is it the third biggest city in the States, with one of the biggest Greek communities but also its financial course over the past years is similar to Greece's.
People explained to IBNA that, after the '80s, Chicago was badly hit by a financial shock wave. Unemployment rate hiked, lots of businesses were moved to other States and the result was that the crisis affected the greatest part of the citizens.
However, things changed once Chicago's comeback became a priority for the Governor of Illinois as well as for the city's Mayor. After a useful brainstorming about how their place would attract investors again, they mapped out the necessary legal framework and, within fifteen years they managed to put Chicago back on track. There was a total recall for its businesses and with plans for further development.
This is the "road map" which Greek American and American investors and business figures explained to the Greek premier, according to IBNA's sources. Moreover, they told him of how important a follow up is in this case, so that good business proposals and investments continue to progress.
IBNA was explicitly told that Greece's problem is the absence of a plan, not the potential that can turn it into an attractive investment destination. And even when the plan is ready, it will have to be followed religiously if Greece wants results.
Truth is that, although the Greek foreign policy has been very active and effective in the past years, thus attracting investors from abroad and creating financial opportunities to business people from other countries, the 'follow up' absence in certain ministries has not been of help.
No matter the Greek premier and FM's efforts, the country needs more than this in order to become a prime investment destination. The responsible ministries have to support the relevant moves, something that, up to now, is not happening much.
Looking back to both trips to Iran, one can tell with certainty that they went well but they did not result in anything special, cooperation and investment wise. Surely, the reason was not the international developments but Greece's inability to achieve a successful follow up.
The Greek comeback needs to look into past mistakes so that they are not repeated, especially so right now that Greece seems able to leave the (economic) crisis behind it…/IBNA