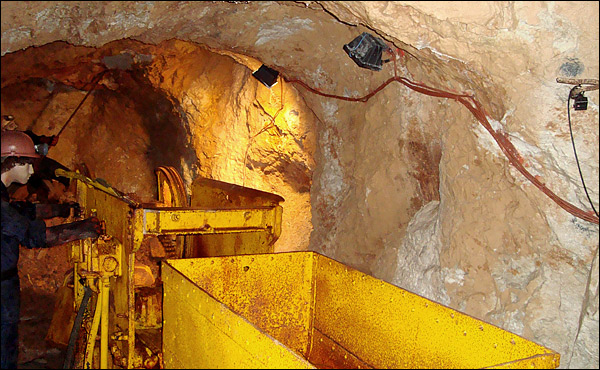 By Spiros Sideris – Athens
According to a publication in the newspaper "Ethnos", the mineral wealth of Greece, which surpasses according to estimates 40 billion in value, has spurred the interest of China, which now owns more than 90% of global reserves of rare earth metals and has developed considerable expertise in their exploration and extraction.
At a recent meeting of the Minister of Environment, Energy and Climate Change Yiannis Maniatis with a large Chinese delegation reported that Greece is one of the five European countries where there is evidence for the existence of rare minerals. The issue was just yesterday reported the Italian newspaper «Il Fatto Quotidiano», speaking of exploratory talks between officials of the Chinese and Greek governments.
According to reports, the mineral wealth of Greece is a comparative advantage for the country, and that is why it has attracted the Chinese interest, placing it be very high on the Asian country's agenda.
In regard to research, there are strong indications that remains to be proven that Greece is "gifted" in the field of rare earth metals, especially in the region of Northern Greece.
The most important reserves of rare earth metals, according to IGME (Institute of Geology and Mineral Exploration), are located along the coast of northeastern Greece between the peninsula of Halkidiki and Kavala and extend 240 km along the coast, but also in central Greece, in Phocis and in Locris.