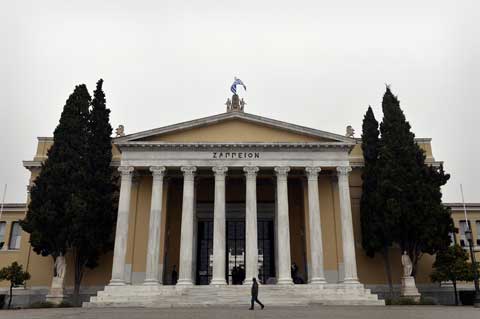 By Lefteris Yallouros – Athens
Greece is gearing up for a return to capital markets for the first time in four years, potentially in the next few days.
Borrowing costs have dropped remarkably for the country and the Greek government is eager to take advantage.
Greek Finance Minister Yannis Stournaras, who has declined specifying a date for Greece's return to market borrowing, says "the global economy is closing in upon Greece in great self-confidence, while spreads continue to drop, and this is a very significant development."
"A small issuance of bonds, three or five-year bonds in the first semester of 2014, will also contribute to the financing needs of Greece," Mr Stournaras revealed last week.
The 'Wall Street Journal' reports Greece hopes to raise some EUR 5 billion on financial markets this year.
The yield on Greek 10-year bonds dropped to 6.4pc last week, the lowest since May 2010 and down from as much as 44pc in 2012.
Greek securities returned 23pc in the first quarter – the best performance among the 14 euro-area sovereign debt markets tracked by Bloomberg World Bond Indexes.
For the Greek government, returning to capital markets will signify a huge success after two years of governance by Prime Minister Antonis Samaras and coalition partner Evangelos Venizelos. It will also go a long way towards directing attention to successes in the economy and away from accusations aimed at a senior aide to the Greek PM (who resigned last Wednesday) after a leaked video allegedly showed him describing a government conspiracy to clamp down on the neo-Nazi Golden Dawn party.
Support for the Greek government from its international lenders ahead of crucial European Parliament election in May is highlighted in the most outright manner as German Chancellor Angela Merkel is expected in Athens later this week.
However, Greece's likely return to voluntary market funding by no means reduces pressure on the government to perform troika-required reforms and see them through effectively. The Greek side is definitely hoping to open the chapter of debt restructuring with its European allies should the return to capital markets prove successful. Chancellor Merkel will surely have a say in paving the way forward for the Greek economy and an "all clear" sign from her is highly unlikely should Greece make any excuse to delay the required reforms.