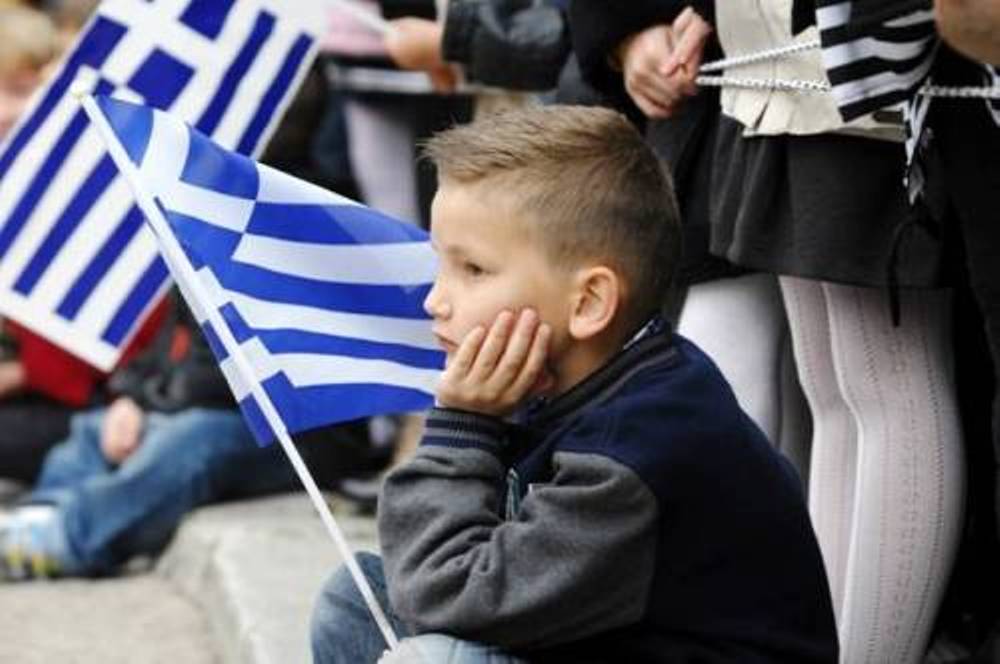 Greece's population has declined by 0.25 pct according to estimates published by Eurostat on Monday, ahead of World Population Day on July 11. According to Eurostat, Greece's population numbered 10,757,300 individuals on January 1, 2017, and had fallen from 10,783,700 on January 1, 2016.
During the year, there were an estimated 118,800 deaths and 92,800 births in the country.
Greece was among 10 European Union member-states that saw their population decline in 2016, with the sharpest population increase recorded in Luxembourg (+ 19.8 per 1,000 residents) and the greatest decline in Lithuania (-14.2 per 1,000 residents).
A total of 18 EU member states saw their populations increase, with the EU population rising to an estimated 511.8 million on January 1, 2017 – up from 510.3 million on January 1, 2016. The number of births and deaths in the EU was roughly equal, with the population increased caused by net migration.
Greece was also among the EU countries with the lowest birth rates (8.6 per thousand), just above fellow southern Europeans Italy and Portugal and just below Spain (8.7 per thousand). The EU countries with the highest birth rates were Ireland (13.5 per thousand), Sweden and the UK (11.8 per thousand)./IBNA