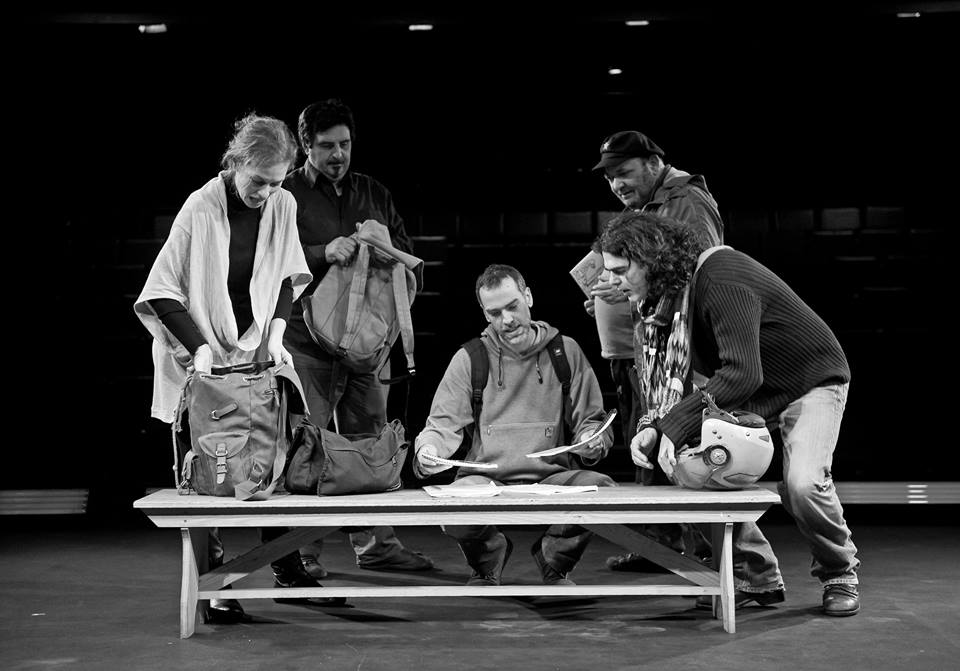 Athens, January 27, 2016/Independent Balkan News Agency
By Marina Spyropoulou
A stormy public debate has opened in Greece this week over the decision of the National Theater to stage a play that includes excerpts of a book written by Savvas Xeros, a jailed key member of the "November 17" terrorist group that has been linked to 23 killings during its 27-year history (1975-2002).
"The Nash Equilibrium" written and directed by Pigi Dimitrakopoulou also borrows passages from Alber Camus' "Les Justes" in an attempt to raise questions about moral codes, justice and terrorism, according to a National Theater press statement.
The play indeed raised questions about artistic freedom and exoneration of a convicted assassin
The controversial play was strongly denounced by Greece's Terrorism Victims' Relatives Group "Os Edo" (Enough) and the U.S embassy in Athens, since U.S. citizens were among November 17's victims.
"The national theater, in particular its experimental stage, which is funded with state funds, opens the opportunity to Mr. Xiros to create Art… Obviously, the exoneration of Mr. Xiros has become a constant and urgent priority for some people. with the purpose to release him from prison and the stigma of a murderer," the group said in a statement.
Relatives of terrorism victims see in "The Nash Equilibrium" an attempt to make Xeros look human and idolize him by using "Nazi and Stalinist methods."
"While art should not be censored, we join "Os Edo" in questioning if the public should fund the art of a terrorist", the U.S. Embassy to Greece commented in a laconic statement, while Ambassador David Pearce tweeted "Victims group questions use of public funds to stage National Theater play based in part on book by Nov 17 terrorist."
Following the outcry the National Theater issued a statement defending its decision to host the play.
"Justice has tried and convicted the criminals- terrorists. Theater as an Art, does not intend to host a new trial. The Experimental stage in particular allows young artists to touch on sensitive issues, even when standing on the razor's edge," read the statement.
"I apologize for giving the wrong impression. The play's message is that no ideology is granted the right to kill people," the National Theater's artistic director Stathis Livathinos told local media.
It was not the first time that the U.S. diplomatic mission in Athens and "Os Edo" have protested over Xeros lately. In the spring of 2015 they protested against his possible early release after the Greek parliament passed a law permitting inmates with heavy disabilities to see out their sentences under house arrest.
Xeros who is serving a five time life sentence for his role in five murders faces serious health problems after his 2011 injury during a failed bomb attack that triggered November 17's dismantlement.