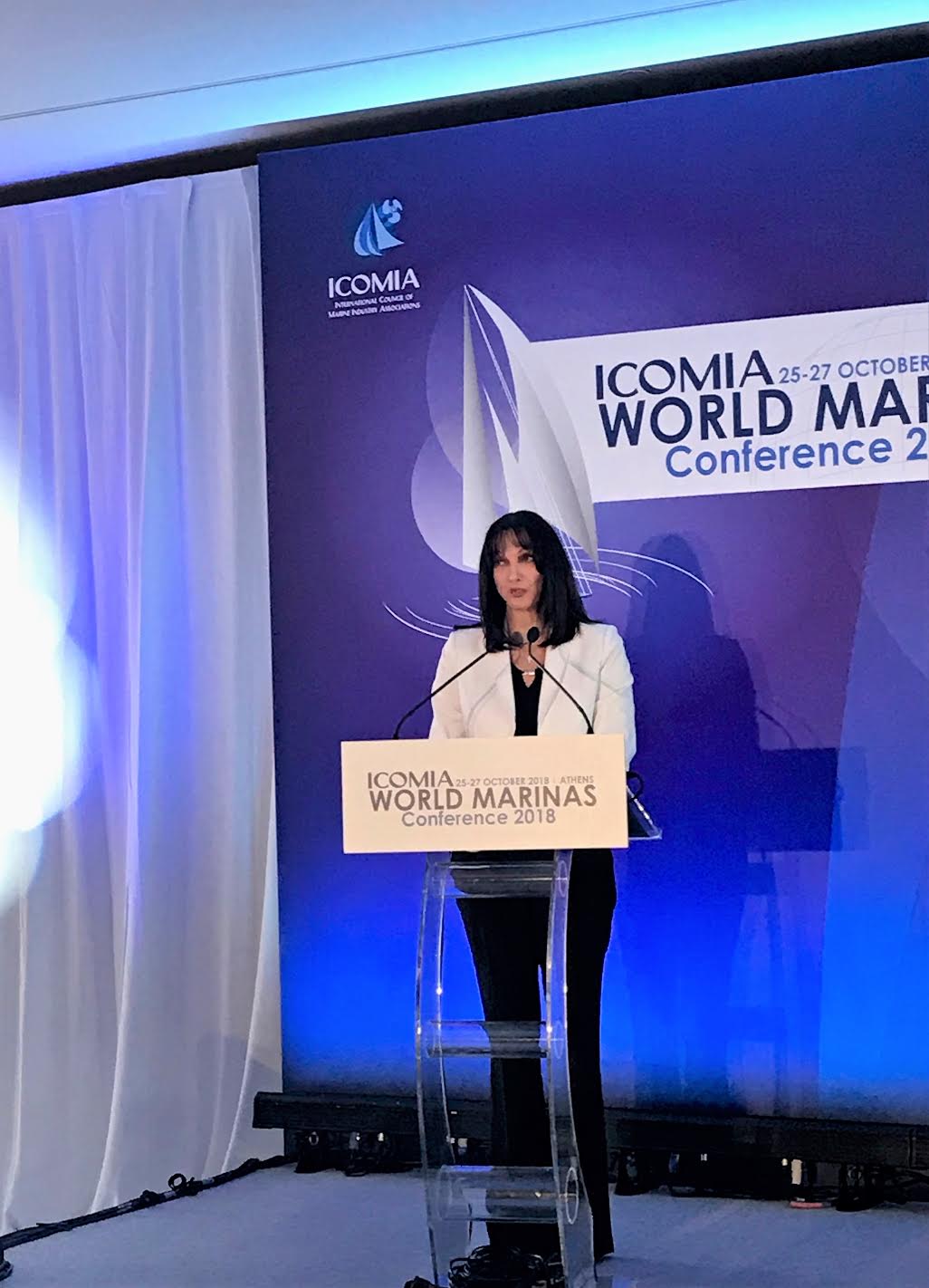 Greece has historic bonds with the sea and is a maritime nation by tradition. Greek shipping is at the top of a global scale while for the country shipping is its most important industry. According to Lloyd's List of 2015, the Greek Merchant Navy controlled the world's largest merchant fleet, in terms of tonnage, with a total DWT of 334,649,089 tons and a fleet of 5,226 Greek-owned vessels.
Given the above details one would think that Greece also knows marinas, too but reality would fail them.
Although tourism is a major source of income for Greeks and an extremely important industry for the small Mediterranean nation, stunning islands and port villages, towns and cities lack the appropriate marinas where elsewhere, like in Marseille or in Cesme, eastern Turkey for example is a "given fact", a set condition.
At the ICOMIA 2018 World Conference held in Athens between October 25 and 27, Greek minister of Tourism Elena Kountoura spoke of the government's strategic planning which is in full swing and its goal to extend the marina network, attract investment and develop sea tourism.
The Alimos marina in the south of Athens, marinas on the island of Chios, northern Aegean and in Pylos, Peloponnese, in the south of the country were mentioned and are among those to be soon constructed and exploited.
The IWMC series is the key initiative of the ICOMIA Marinas Group Outreach and Support Programme.
It is aimed at marina owners, operators, developers, investors, consultants, service providers, government officials, equipment manufacturers, nautical tourism promoters and port and harbour operators. The international event is the platform of innovation and inspiration for the people of the industry…. / IBNA
Tourism minister of Greece, Elena Kountoura, second from right at the ICOMIA 2018 World Conference, in Athens
Main Photo: Greek Tourism minister, Elena Kountoura addresses participants of the ICOMIA 2018 World Conference, in Athens