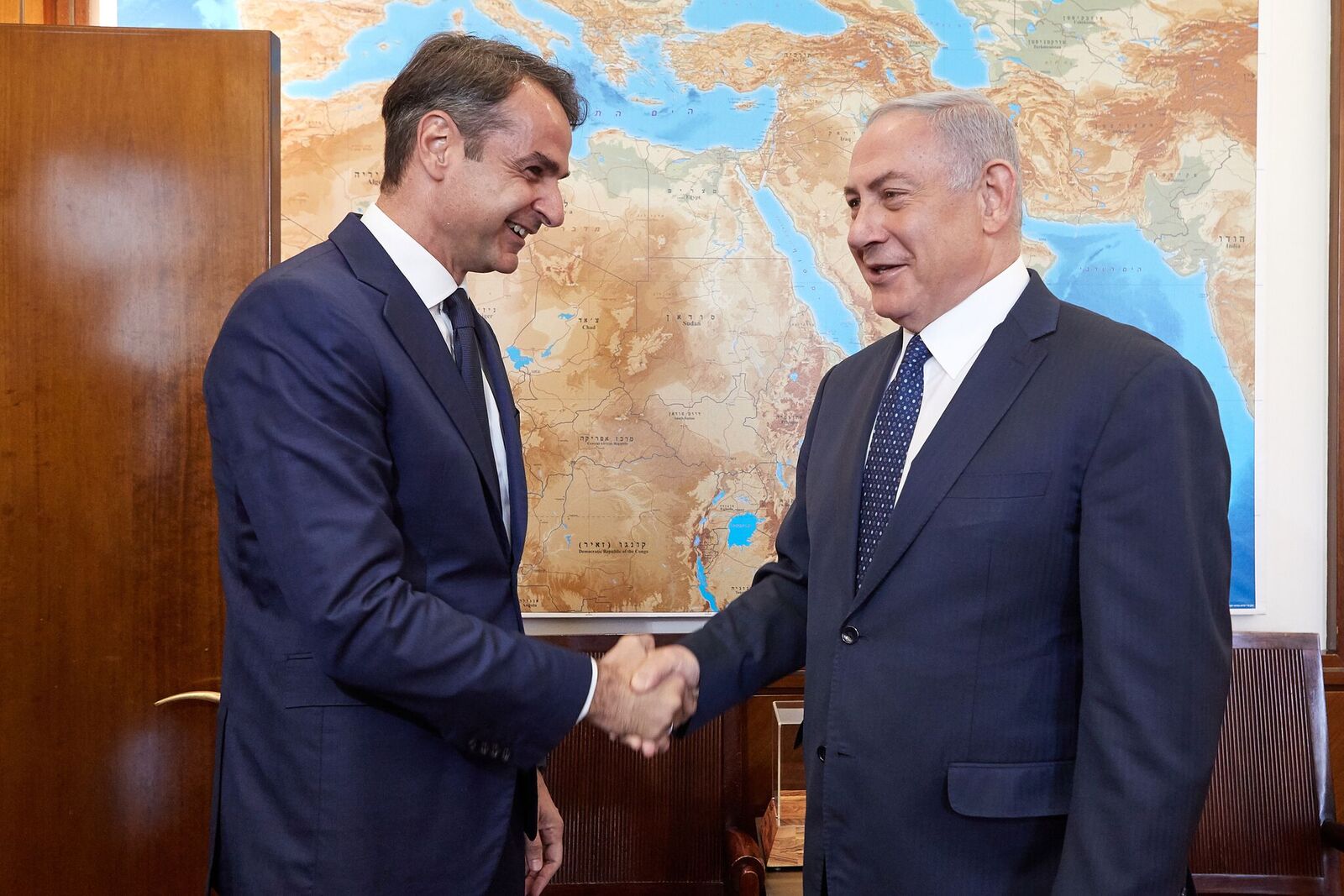 New Democracy (ND) president, Kyriakos Mitsotakis is visiting Israel where, on Monday, June 11 he had a meeting with the country's premier Benjamin Netanyahu.
During their meeting they talked about issues of bilateral interest focusing on the way the two countries could strengthen their strategic co-operation in trade, investments, tourism and energy above all but also in main more sectors. The two leaders agreed on the importance of the EastMed pipeline construction while it was mentioned how great the contribution of Constantinos Mitsotakis, Kyriakos' father has been in the strengthening of ties between Greece and Israel.
Regional issues were  also discussed, with Iran and its nuclear programme -especially after Trump decided to withdraw from the deal- topping the talk. Turkey's destabilising role was underlined while the dangers stemming from the wider effect of Islamic extremism could not but be mentioned and discussed.
The ND president informed Israel's premier of the developments on the name issue between Greece and fYROMacedonia as well as of the inexcusable detention of the two Greek officers in Turkey, that have been imprisoned there for over 100 days already….. / IBNA