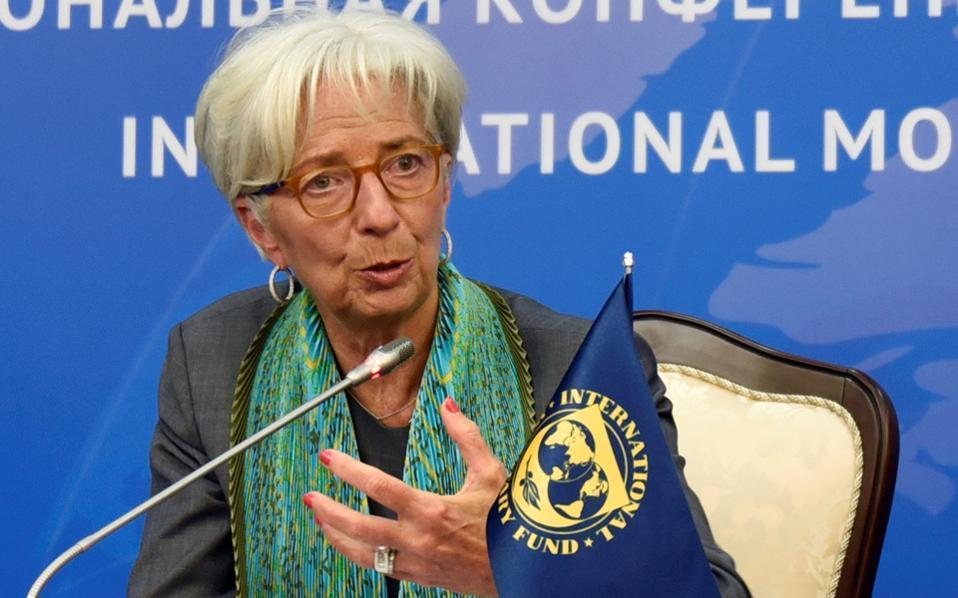 The Greek government's drive to reduce primary surplus targets agreed with its international creditors received a much welcomed boost on Wednesday as International Monetary Fund (IMF) Managing Director, Christine Lagarde, said the policy should be "carefully reviewed".
Lagarde, who has been nominated to succeed Mario Draghi at the helm of the European Central Bank (ECB) later this year, said the IMF had formally expressed the view that demands on Athens were excessive for the country and that a 3.5% primary surplus target should be lowered to between 1.5% and 2%.
The statement is expected by analysts to boost Greek Prime Minister Kyriacos Mitsotakis's efforts to convince creditors to agree to a reduction. Mitsotakis has pledged to deliver on agreed targets through to 2020; however, he has also made clear that a reduction will be brought up at the right time.
The Greek premier is keen to boost the country's credibility by proving that he can implement a program of serious reforms that will promote growth and employment. This could later form a good basis for a review of the primary surplus targets, also aided by signals that the economy is returning to normality, such as Greek bond yields dropping to historic lows.
Greece's international creditors are expected in Athens on 23 September to begin a review of the implementation of the country's post-bailout program. Initial talks on a review of primary surplus targets could begin as early as late September, according to local reports.
The main opposition SYRIZA party has criticized the Mitsotakis administration for not seeking to lower primary surplus targets earlier. Former Finance Minister, Euclid Tsakalotos, told Efimerida ton Syntakton newspaper that Kyriacos Mitsotakis is not keen on pushing for anti-austerity policies in Europe, despite signs that the bloc is edging towards economic slowdown. He added that the New Democracy government is wrong not to capitalize on a mechanism designed by the previous administration to lower the surplus targets.
Meanwhile, seasonally adjusted data released by the statistics service (ELSTAT) on Wednesday showed GDP expanded by 0.8% in the second quarter of 2019, compared with a 0.2% growth rate in the first three months of the year. On an annual basis, economic growth accelerated to 1.9%./ibna