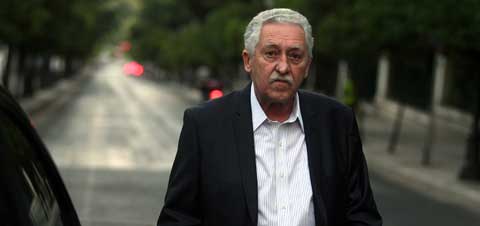 Junior coalition partners PASOK and Democratic Left (DIMAR) submitted their own anti-racism bill to Parliament on Thursday, based on legislation drawn up by Justice Minister Antonis Roupakiotis.
However, hopes of achieving a broader consensus on the draft law, which seeks to introduce tougher penalties for racially-motivated crimes, were dashed Wednesday as SYRIZA chief Alexis Tsipras said his party would put forward its own proposal.
"I call on Mr Tsipras to stop these tricks and to vote for the bill in question," said DIMAR leader Fotis Kouvelis on Wednesday, adding that polarization among leftist parties was working for the benefit of New Democracy conservatives who have opposed the bill.