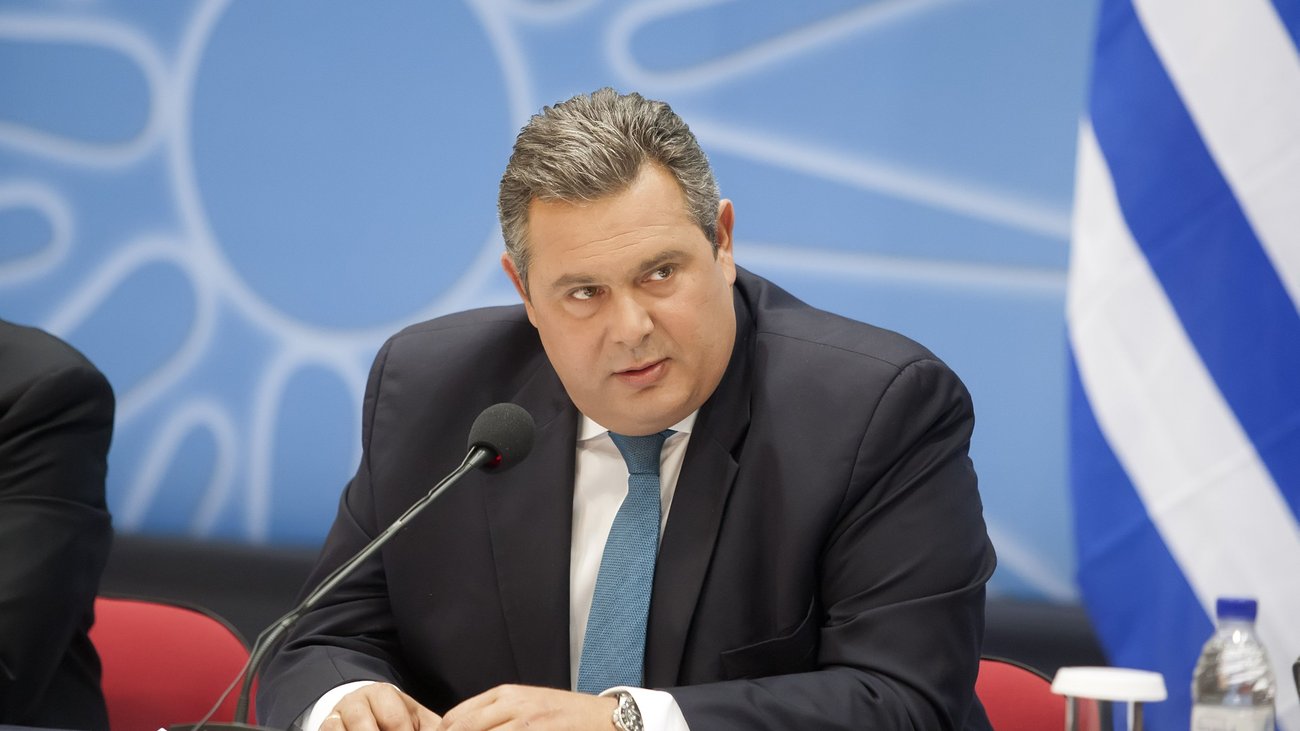 The resolution of Greece's dispute with the Former Yugoslav Republic of Macedonia (fYROMacedonia) over the latter's name is threating to destabilize the SYRIZA – Independent Greeks (ANEL) coalition government.

Independent Greeks party MPs put out conflicting messages this week over the party's stance on the FYROM name-change agreement.

Independent Greeks leader Panos Kammenos demanded on Monday that the agreement is scrapped, while also promising to "do his utmost so that it doesn't arrive in Parliament." Kammenos also made clear that his party would resign before the agreement is tabled in Parliament for ratification.

On Tuesday, however, ANEL MPs Thanassis Papachristopoulos and Costas Zouraris openly disagreed with the leader's intention to quit the coalition government.

Papachristopoulos said he did not feel close to the party, adding that he'll vote for the agreement when it comes up for ratification. The MP denied rumors that he is preparing his move to SYRIZA.

Defending the ANEL party leader, another MP, Costas Katsikis, said the decision to bring down the government is a foregone conclusion.

Meanwhile, government spokesman Dimitris Tzanakopoulos predicted that "no problem will be created in the coalition government. "There are no points of friction, only different angles," he said.
Analysts believe the fYROMacedonian name-change deal will be influential in shaping the political and electoral strategy of the government, especially with 2019 being an election year.

While, Prime Minister has expressed belief that Kammenos will not risk the political stability and Greece's economic recovery, his coalition partner appears unwavering in his stance. The ANEL leader was also staunch in his criticism of fYROMacedonian Prime Minister Zoran Zaev, criticizing him for "saying things that are not in the agreement."

Ahead of a referendum in fYROMacedonia on the name-change agreement, Zaev has described the vote as a "second independence". His reference to a 'Macedonian identity and language' have angered politicians opposing the deal in Greece, while the PM has also admitted he is monitoring the rhetoric of his fYROMacedonian counterpart, urging him not to violate the wording of the Prespes Agreement…. / IBNA
Main Photo (File): ANEL head, Panos Kammenos