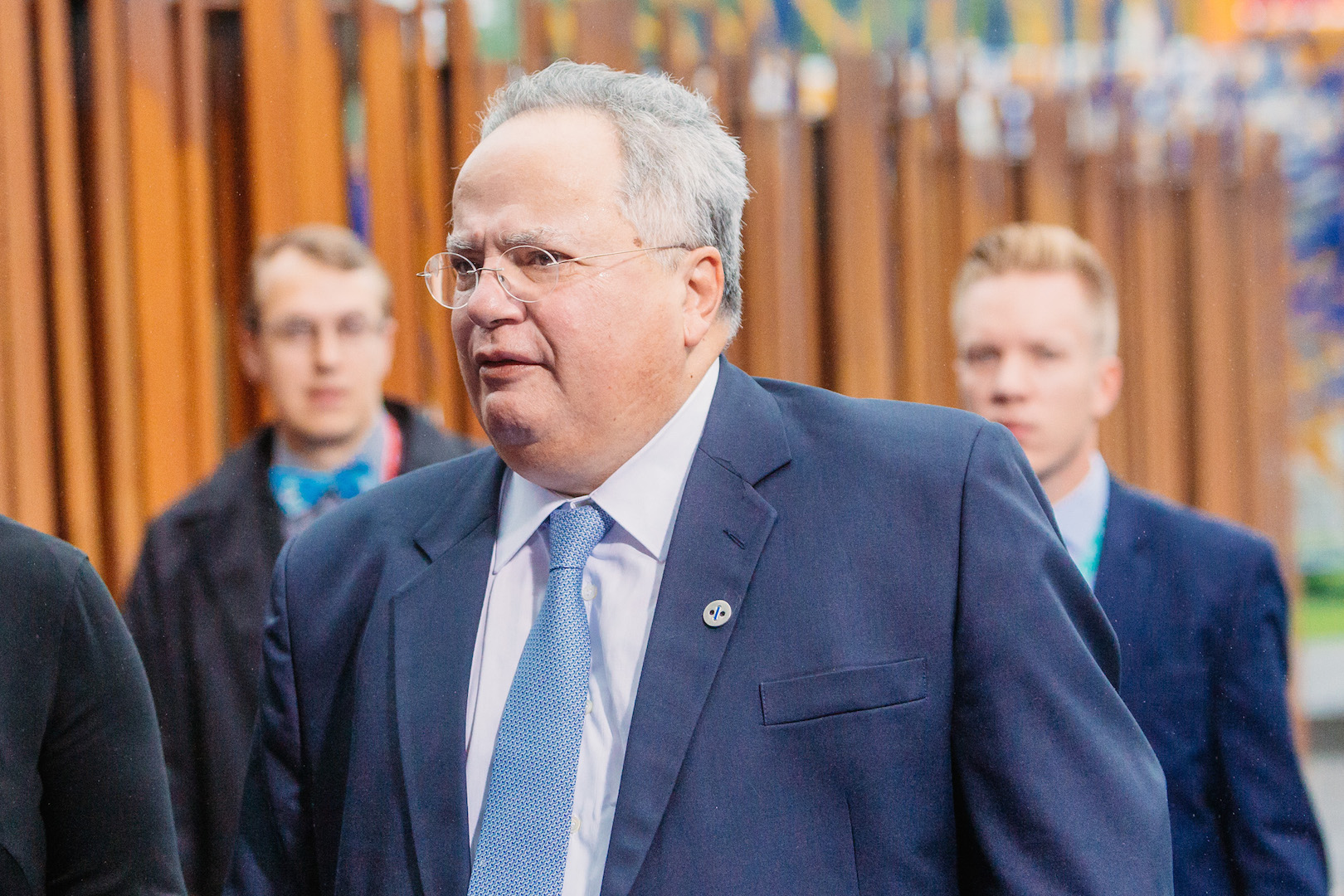 The Greek Foreign Affairs minister, Nikos Kotzias will attend the Foreign Affairs Council (FAC)
Informal ministerial meeting, also known as Gymnich, which is to be held in Vienna, on August 30-31.
Discussions on Thursday and Friday are expected to focus on the latest developments in the Middle East (Syria, Iran, the Peace Process), Transatlantic Relations and the Western Balkans.
Attendees will talk about reinforcing the role of multilateral diplomacy, in the presence of the candidate countries for accession to the EU.
Nikos Kotzias will later take part in the informal working lunch hosted by the Austrian Presidency under the title "Critical Infrastructures and Digitization".
Gymnich 2018 – Vienna
The informal meeting of EU Ministers of Foreign Affairs (Gymnich) is held every six months in the capital of the Member State holding the Presidency of the Council of the European Union. Contrary to the meetings of the Council of the European Union, there is no set agenda nor will there be an official outcome document. European high officials have the opportunity to talk about important issues in an informal manner.
This year's meeting in Vienna was organised by the Austrian EU presidency and the blocs Foreign Affairs ministers will attend upon joint invitation by Federal Minister Karin Kneissl and the High Representative and Vice President of the European Commission, Federica Mogherini.
Mogherini presides over the Gymnich and, in agreement with the country currently holding the rotating presidency, compiles the points to be discussed. Likely topics of discussion are current developments in the Middle East, transatlantic relations, South-East Europe and the strengthening of effective multilateralism.
European Commissioner Johannes Hahn will take part in the meeting while David McAllister, Member of the European Parliament and President of the Committee on Foreign Affairs of the European Parliament, will attend parts of it.
The press release by the Austrian presidency informs that Gymnich will be opened with a discussion on current developments in the Middle East. It is to be expected that the situation in Yemen, Libya and Syria as well as Iran and the Middle East conflict will be placed on the agenda. During the working session on transatlantic relations, ministers will discuss the general state of relations and will probably address concrete topics such as the preservation of the Joint Comprehensive Plan of Action (JCPOA) and possibilities of cooperation regarding the denuclearisation of North Korea. Discussions about South-East Europe will be aligned to developments in the coming months, with a focus on enlargement.
In addition, the working session on effective multilateralism will take place together with the EU candidate countries Albania, fYROMacedonia, Montenegro, Serbia and Turkey.
"Strengthening effective multilateralism and a rule‑based global order is one of the key priorities of the EU Global Strategy – the EU's fundamental strategy document for its Common Foreign and Security Policy. At the same time it is one of the priorities of the Austrian Presidency of the Council of the European Union."
Dubrovnik Forum 2018
On Saturday, after Vienna, Kotzias will travel to Dubrovnik in Croatia for the thirteenth annual international conference Dubrovnik Forum: "Strengthening Resilience – the Mediterranean, Europe and the Western Balkans" ("JAČANJE OTPORNOSTI MEDITERAN, EUROPA I ZAPADNI BALKAN") which will be held on Saturday, 1 September 2018…. / IBNA
Main Photo (File): Greek Foreign Minister, Nikos Kotzias arrives at a previous Gymnich meeting