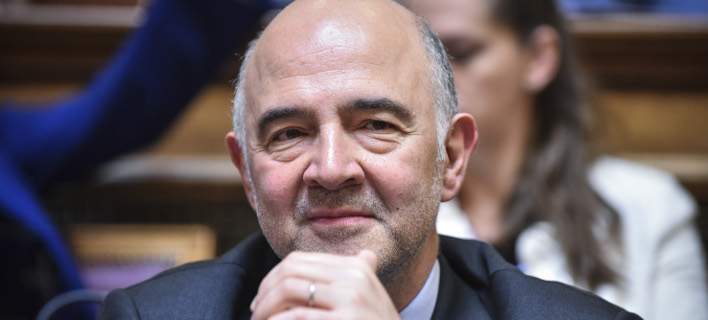 During an official visit to Athens on Tuesday, European Commissioner for Financial Affairs, Pierre Moscovici, did not rule out some flexibility being shown by Greece's creditors in terms of the measures the country has agreed to implement in future.
"Commitments must be respected, but they are not inflexible" Moscovici said after meeting with Greek Finance Minister Euclid Tsakalotos in the Greek capital. According to government sources, Athens is keen to avoid having to make deep cuts to pensions, a measure which has been legislated to apply as of 1 January 2019.
Moscovici hinted that the issue may be revisited as Greece returns to economic normality, with its bailout program set to be concluded officially in August. The Commissioner, however, urged the Greek government to be fiscally cautious and responsible, stopping short of implementing austerity measures.
Greece has returned to normality within the Eurozone, Pierre Moscovici said during his meeting with Prime Minister Alexis Tsipras. On his part, the Greek premier spoke of a historic change and underlined that the Greek people will start to feel the change day by day.
The Commissioner also had high praise for Tsakalotos. "In these three years he gradually won over the trust and respect of Eurozone Finance Ministers and reaching an agreement is largely because of him", he said.
Speaking in Greek parliament, Moscovici the post-bailout surveillance arrangement was not a new bailout program, adding that the troika will not be returning to Greece.
"Greece can now stand on its own two feet […] the time has come for Greece to be a normal country […] we'll write a new chapter together," he said, adding that Europe would stand by Greece in the post-bailout period.
According to information, the Greek government will seek to capitalize on the positive momentum created from the conclusion of the bailout agreement on 20 August.
The Prime Minister is thought to be putting together a package of "positive measures" to present later this year at the Thessaloniki International Fair. This package of policies will be aimed at closing the gap between SYRIZA and New Democracy in opinion polls and boosting the morale of party MPs and supporters alike, political analysts point out./ΙΒΝΑ