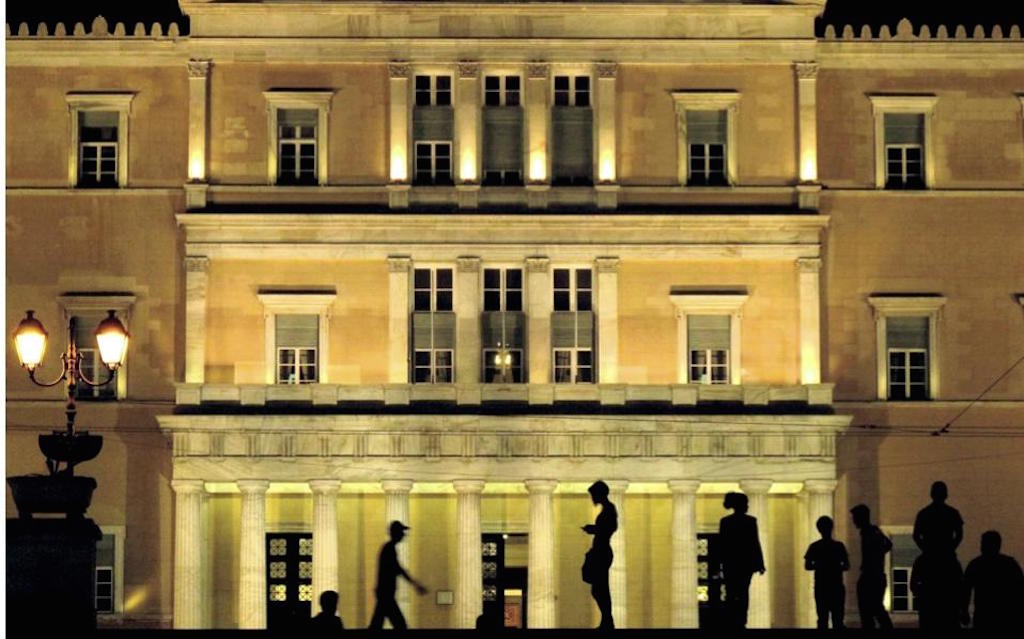 New Democracy president Kyriacos Mitsotakis launched a scathing attack on the government
on Wednesday
, calling its promise of a so called clean exit from the bailout program in August "demagoguery" and a "dirty lie".
"The program will end only in name" Mitsotakis predicted, adding that that the tough obligations heaped on citizens by the government will stay.

Commenting on the reported rift in the relations of SYRIZA and ANEL, the main opposition leader said Tsipras and Kammenos are "each others hostage" and their coalition is "dangerous" for the country.

In recent weeks, Greece's coalition government has engaged with a series of difficult issues domestically and in foreign affairs that have put it in a difficult spot. While talks to resolve the fYROMacedonian name dispute, navigating tense relations with Turkey and corruption scandals – such as the Novartis affair – have dominated headlines, developments in the economy may also come to the forefront again in coming weeks.

The International Monetary Fund (IMF) is thought to be applying fresh pressure on the government to implement tough measures in 2019, such as further pension cuts and tax increases, thus directly affecting the government's narrative that a "clean exit" from the bailout program is on the way.

An unnamed European Commission source was quoted in Greek media as saying that a precautionary credit line for Greece at the end of its current bailout program in August 2018 would provide a "safety cushion" for the country and contribute to sustaining a waiver for Greek bonds.

According to a Naftemporiki newspaper report on Wednesday, the Commission believes that Athens will be successful in building a 20 billion euro buffer, covering funding needs until the end of 2019. The Greek government plans to use the buffer to achieve a so called clean exit from its bailout program this year.

The same source pointed out that a precautionary credit line would have to be approved by national parliaments and would cause political problems too as it would be accompanied by a new adjustment program. An additional downside would be the fact that unused funds from the ongoing program will not be used to grant Greece debt relief either.

Crucially, nevertheless, analysts point out that the view of the European Central Bank and the newly elected German government is expected to be of greater significance on this particular issue…. / IBNA
Photo (Library): The Greek Parliament