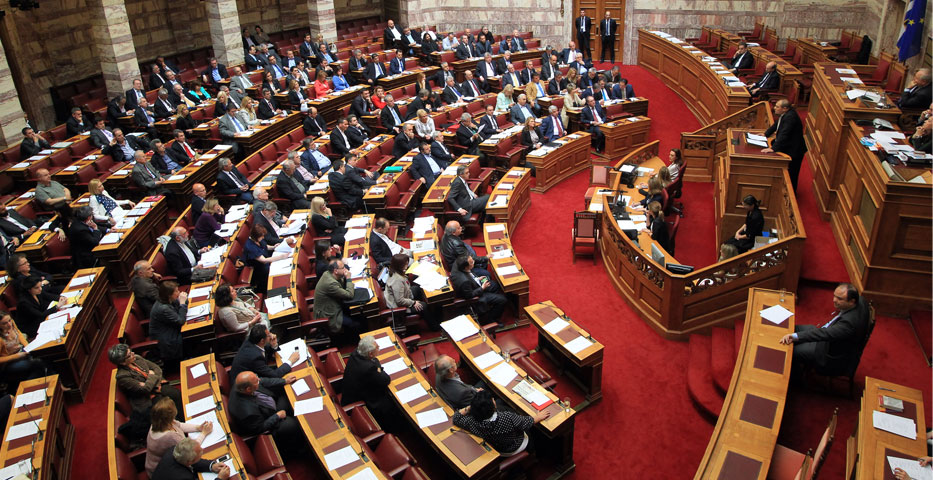 Athens, May 17, 2016/ Independent Balkan News Agency
By Zacharias Petrou
Athens is putting the finishing touches on a mechanism for applying automatic cuts if primary surplus targets are not reached.
On Thursday the Greek government is expected to table a multi-bill in parliament containing the prior actions required to wrap up the country bailout program review. Besides the automatic fiscal cuts mechanism, the omnibus bill will also include indirect tax hikes, provisions for the sale of NPLs, a new privatization agency etc.
Greek government sources revealed details on how the mechanism for automatic spending cuts is expected to work.
In April each year Eurostat figures on the Greek economy will reveal if the targets of the bailout program are being met. Should the government be missing primary surplus targets, a Presidential decree will be issued via which State spending cuts will be implemented from a pre-agreed list. Government sources stress that salaries and pensions will not top the list.
According to government officials, the positive aspect of this arrangement is that the Syriza-ANEL coalition will have ample time to unfold its policies. Considering that in April 2017 the first evaluation will be made by Eurostat on 2016 figures, a 0.5% of GDP primary surplus target is considered manageable. Equally feasible – Greek government sources say – is hitting the 2017 target of 1.5% given that 2.7% GDP growth is projected for next year.
By April 2019 when Eurostat will release 2018 figures, Greece must produce 3.5% of GDP as a primary surplus. The target is considerably higher but Athens hopes to have accessed bond markets by then.
The Greek government aims to have legislated the automatic spending cuts mechanism and have approved all other prior actions in Parliament before the Euro Working Group on Monday, May 23, so that the following day's Eurogroup meeting can lead to its program review being concluded.