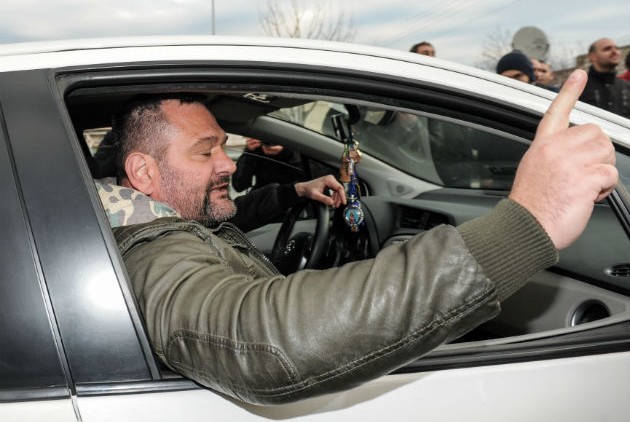 MEP Yiannis Lagos, former member of the far right Golden Dawn was arrested in Brussels on Tuesday after the European Parliament's decision to lift his immunity from prosecution as an MEP, as a European arrest warrant was immediately issued against him.
According to the Greek civil protection ministry, Lagos was arrested by the Belgian police in the context of cooperation with Greek authorities in the execution of the specific arrest warrant. The procedures for his extradition from Belgium to Greece are underway.
Yiannis Lagos has been in Brussels as MEP while the rest of the party's hierarchy is in prison, apart from its former second-in-command Christos Pappas, who is a fugitive.
In October 2020, the court announced the sentencing of Golden Dawn members. Yesterday, six months later, the European Parliament vote on lifting immunity Lagos, doing so by a vote of 658-25 with 10 MEP's refusing to take a stand.
Yiannis Lagos was sentenced to 13 years and 8 months in prison, without suspension, for a range of violent hate crimes and attacks./ibna