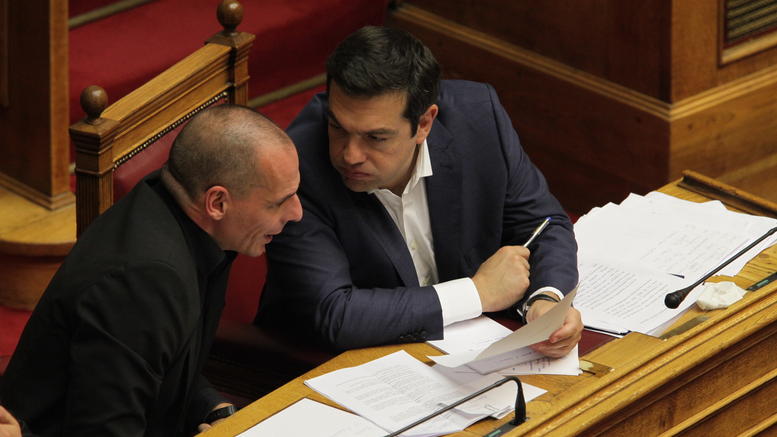 Athens, June 11, 2015/ Independent Balkan News Agency
By Zacharias Petrou
After meeting with European Commission President Jean Claude Juncker earlier Thursday, Greek Prime Minister Alexis Tsipras said "talks were conducted in a very good atmosphere and the intensification of efforts to bridge remaining differences was decided".
Tsipras told reporters: "I had the chance to talk with president Juncker as well as Chancellor Merkel and President Holland. I think Europe's political leadership realizes that we need to provide a viable solution, to allow Greece to return – with social cohesion and security – to growth and having a sustainable debt"
Greece has intensified efforts to reach a deal with creditors in the last few days.
Technical talks at Brussels Group level between Greece and its creditors will take a back seat in coming days as the key negotiations will be made at political level between State Minister Nikos Pappas and Alternate Foreign Minister for International Economic Relations Euclid Tsakalotos representing Greece and the three institutions.
Tsakalotos and Pappas will report straight back to Prime Minister Alexis Tsipras as talks intensify with the aim of having a deal in place by June 18 when the next Eurogroup meeting will be held.
However, in what is seen as a major setback, the International Monetary Fund has announced Thursday that its negotiating team in Brussels is heading home as spokesman Gerry Rice has just told reporters that there are still "major differences" between the IMF and Greece on key issues, including pension reforms and tax rates.
"The ball is very much in Greece's court," International Monetary Fund spokesman Gerry Rice told reporters at a media briefing in Washington. "There are major differences between us in most key areas. There has been no progress in narrowing these differences recently," he said.
It is clear that Greece's creditors do not see eye to eye in what the way forward over Greece's bailout deal should be. The European Commission has been more accommodating to Greece lately and shown its intention to work towards a compromise. The IMF on the other hand continues to maintain a tough stance. Greek government sources say the IMF wants to see tough measures imposed and are effectively "blackmailing" Athens to meet its demands.
If a deal with creditors is not reached before the end of the month Greece could default and eventually exit the Eurozone. Moritz Kraemer, chief rating officer of Standard & Poor's, has identified the €3.5bn ECB repayment on July 20 as the key date for Greece and its creditors. "If they miss that payment, my expectation is it would be impossible for the ECB to continue providing emergency liquidity to the Greek banking sector" he said.