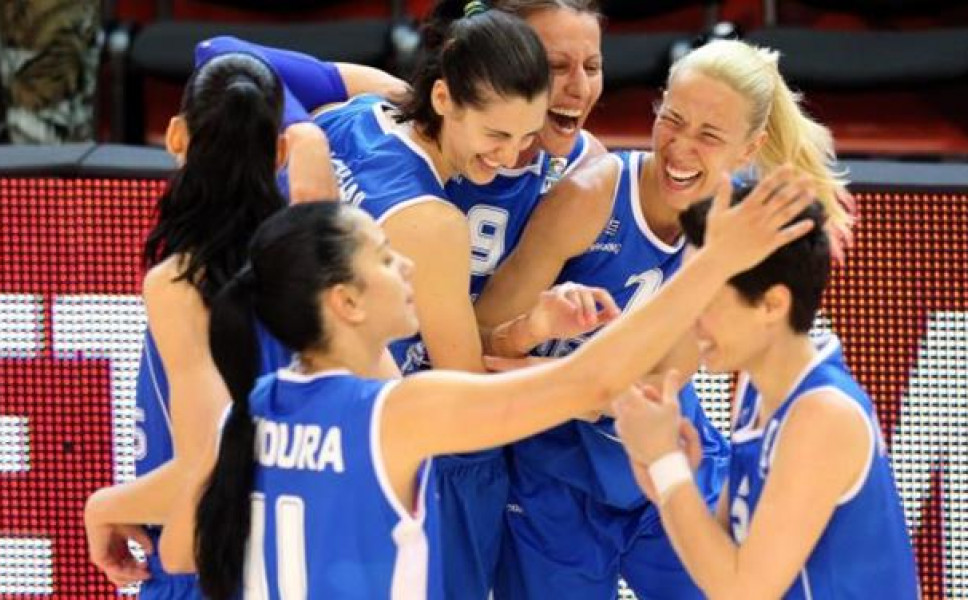 Greece is in the semifinals of the women's Eurobasket for the first time in its history after its emphatic victory over Turkey with 55-84! A team that aimed to qualify in the second phase has reached the semi-finals and continues to dream. Having reached the semi-finals earned Greece a place in the World Cup of Spain in 2018. The women of the Greek basketball team now want a medal and on Saturday against France or Slovakia they will attempt to surpass themselves once again.
Evina Maltsi, Lolita Lymoura, Stella Kaltsidou and Artemis Spanou made the difference, Anna Spyridopoulou, Mariela Fasoula, Eleana Christinaki, Angeliki Nikolopoulou and the others did their duty and has turned all eyes in the country on them.
Evina Maltsi was the leader of National Greece. In 37 minutes she had 25 points with 4/4 free throws, 9/19 filed shots (3/6 from the three-point line), 10 rebounds, which resulted in an overall 26 rating.
Lolita Lymura entered the game and changed the flow of the game. She finished the game with 7 points, 10 assists and 7 rebounds, with a rating of 24.
Periods: 15-10, 30-36, 40-57, 55-84.
TURKEY: Bilgic 2, Cora 1, Cakir 11, Vardarli, Caglar 6, Alben 10 (2), Canitez 3 (1), Hollingsworth 15 (10 rebounds), Ivegin, Senyurek, Koksal 6 (2), Ural.
GREECE: Stamolabrou 6 (2), Stamati, Lymoura 7 (7 rebounds, 10 assists), Spyridopoulou 3 (1), Maltsi 25 (9/19, 3/6 three-points, 4/4 free throws , 10 rebounds), Nicolopoulou 4, Sotiriou 3 (1), Kosma, Spanou 11, Kaltsidou 10 (2), Christinaki 9 (1), Fasoula 6./IBNA