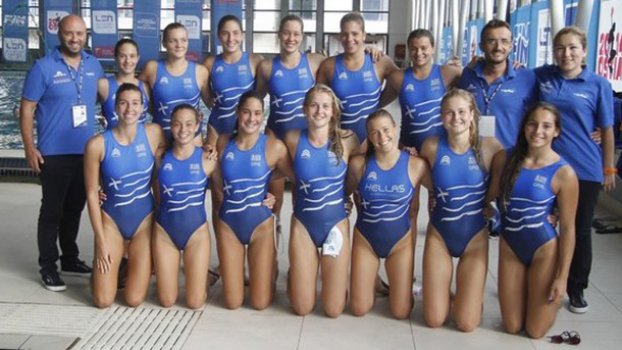 By Spiros Sideris – Athens
The Water Polo European Women's Youth Championship was completed in Ostia, Italy and the Greek team once again celebrates an important distinction in this sport! In the third participation of Greece in the final of this competition, and after the silver in Bari in 2004, the Greek youth continued along the path of success, giving Greece the 39th medal in all national teams categories and the seventh gold in infrastructure, the categories of girls and young women.
A year after winning the Water Polo European Girls Competition in Istanbul, and two years from the gold medal in the World Cup of Perth, the girls of Giorgos Morfesis, once again put their stamp in a major competition, showing their credentials. And what's more against a team the Greek National team has been competing against in almost all major competitions.
The final was tight at the beginning, with both teams at 2-2 at the end of the first period, with the Greek National Team steadily opening the difference to 5-3 at the break. The great layout of the Greek internationals helped keep them ahead with +2 and extend it to +3 (4-7), and despite Italy's ​​diligent efforts, which brought them initially to 4-5 and then to 6-7 in the last minute, they were unable to achieve anything more!
First scorer of the final was Ioanna Charalambidi with 3 goals, followed by Chydirioti with 2.
Quarters: 2-2, 1-3, 1-1, 2-1
The Final Standings
1. Greece
2. Italy
3. Spain
4. Hungary
5. Russia
6. Netherland
7. Great Britain
8. Ukraine
9. Serbia
10. Slovakia
11. Israel
12. Switzerland
13. Portugal
14. Turkey