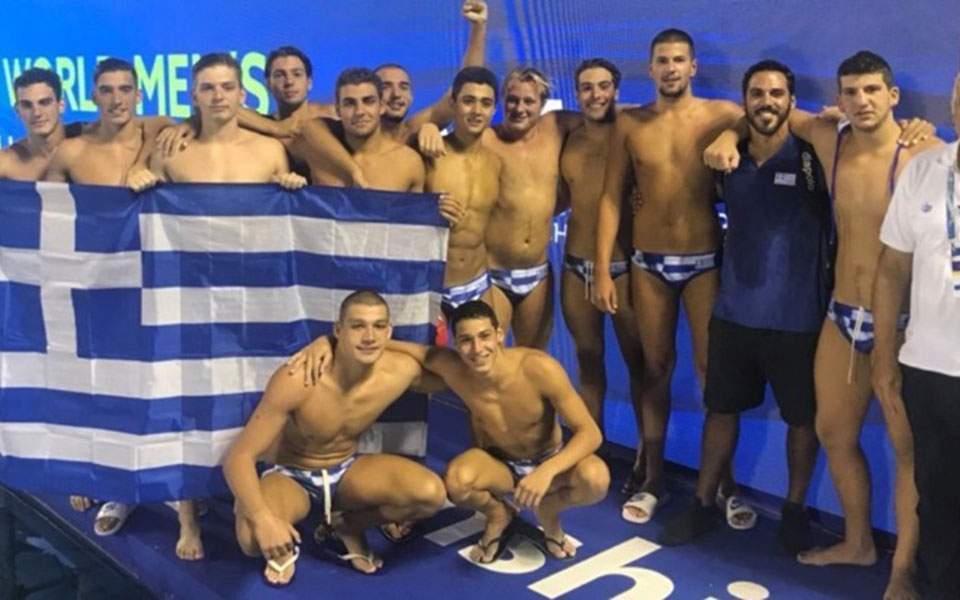 On Sunday, Greece's youth water polo team made to the top after stunning the Spaniards 9-8 at the 2018 World Championship final in Szombathely, Hungary, winning its first medal at this event.
Before this victory that brought them to the top, Dimitris Kravaritis's boys had slammed Serbia in the semi-final on Saturday, adding yet another gold medal in this top summer for Greek athletes, after Berlin, Glasgow, the Dublin world para swimming event and tennis successes.
Greece led throughout the final match of the World U18 Championships and although its offence became slow near the end, they defended their goal post wisely.
Although it was a close battle until the end, waterpology..com said, in the finish of the 2nd quarter Greek players earned a 3-goal lead (7:4) 2:17 from halftime. No matter how hard the Spaniards fought, the Greeks kept their advantage "and celebrated a 9:8 win. Greece came to the medal with 7 wins in as many games."
The Greek players are expected back home on Monday afternoon. Friends, family and fans will be waiting for them at the Athens International airport for a warm 'welcome' a day after their wonderful victory.
Home team Hungary clinched the bronze medal…. / IBNA
Main Photo: Greece's youth water polo team on Sunday, August 19 following their triumph at the 2018 World Championship final in Hungary