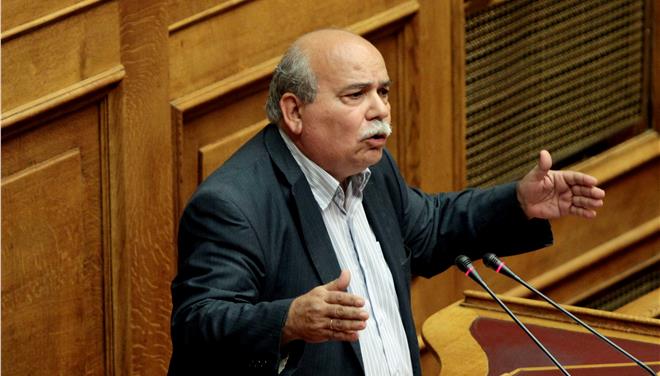 New dispute between PASOK and SYRIZA
By Spiros Sideris – Athens
"It is very likely that he will accelerate the elections. They will calculate everything very well, so that if they are defeated, that defeat to be as contained as possible, both in quantity and time", said the secretary of CR SYRIZA speaking to "Vima" FM.
He said that Antonis Samaras "as a politician has his obsessions", speaking of his commitment to certain goals.
Voutsis spoke of a "incision in Greece" if the elections have a strong governance of the Left, which, as he predicted, "will be discussed throughout Europe".
However, a new front of hard confrontation between PASOK and SYRIZA was caused by a phrase from Evangelos Venizelos in an interview with "Real News" that "our proposal is a government with a progressive sign".
This deviation was widely used in the comments of the leadership of Koumoundourou, since they consider it a direct contest of the coalition that creates a major problem to the prime minister.
More specifically, the president of PASOK mentioned that "our proposal will be government with a progressive sign" and added that "if this is not feasible in numbers, then the solution will be a government of wider cooperation involving progressives and conservatives".
There followed a war of statements between PASOK and SYRIZA, with the latter saying that it is "schizophrenic" for the deputy prime minister to propose… a new government.