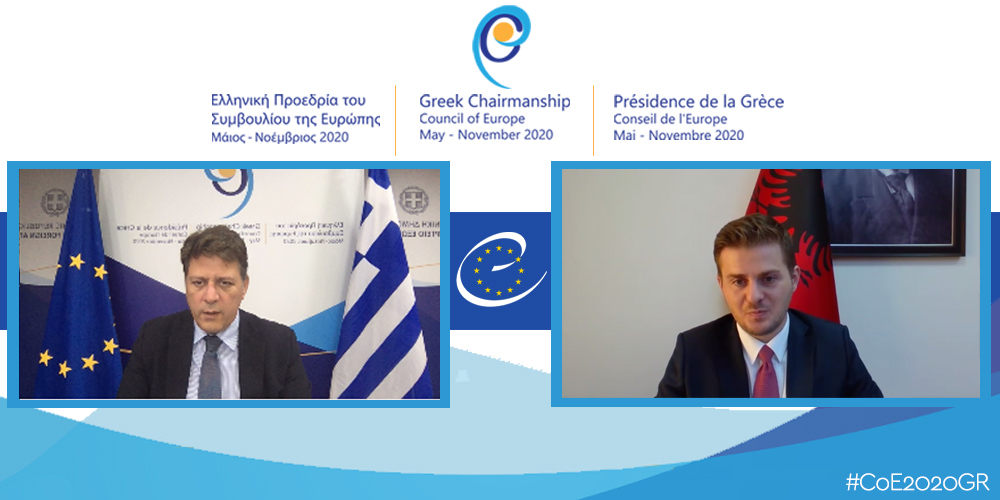 The priorities of the Greek Chairmanship of the Council of Europe were at the center of the virtual meeting held today by Deputy Foreign Minister Miltiadis Varvitsiotis with Albanian Foreign Minister Gent Cakaj.
During the video conference, the Deputy Foreign Minister briefed the Albanian Foreign Minister on the priorities and the program of the Greek Presidency, while addressing an invitation to the Albanian side in view of the ministerial meetings scheduled in our country in the near future.
Gent Cakaj thanked Miltiadis Varvitsiotis for the briefing, while welcoming the choices of the Greek Presidency, especially with regard to the protection of human rights, democracy and the rule of law amidst a pandemic, which lies at the heart of the Greek Presidency.
During their talks, the Deputy Foreign Minister expressed our country's support for the European perspective of the Western Balkans, based on the decisions of the European Council and subject to the observance of the set conditions, which include the respect and protection of minorities.
In addition, issues of co-operation were discussed between the Council of Europe and the Organization for Security and Co-operation in Europe (OSCE), chaired by Albania this year. /ibna