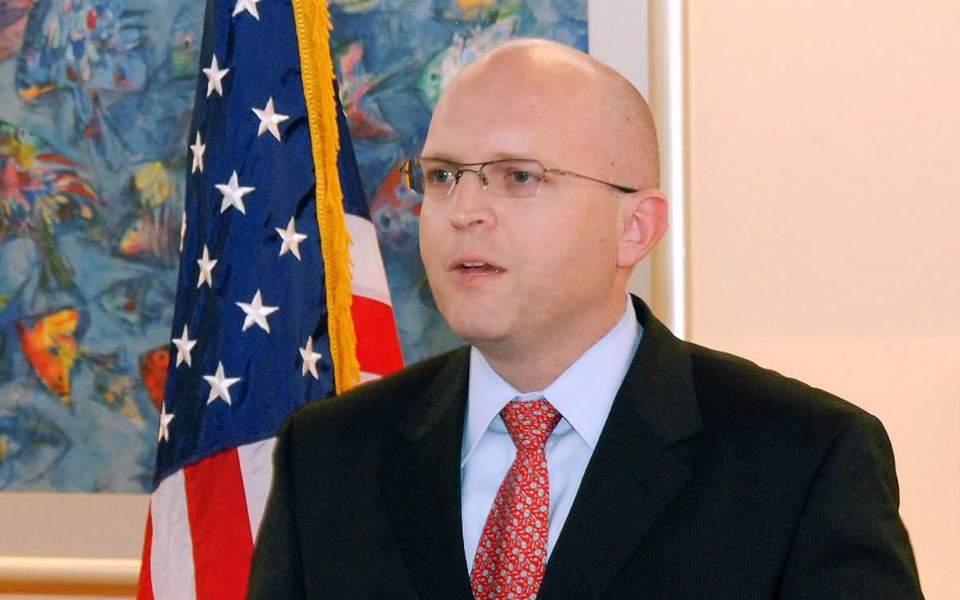 "The United States is deeply concerned about Turkey's announced plans to explore for natural resources in areas where Greece and Cyprus are claiming jurisdiction in the Eastern Mediterranean. We are concerned about provocative actions that are escalating tensions in the region", US Undersecretary of State Phillip Reeker said to a question by Greek journalist Michalis Ignatiou.
"This is a complex strategic area, I will repeat the message we have previously conveyed from Washington, as well as from other parts of Europe, urging the Turkish authorities not to carry out operations that increase tensions. We will continue to stress this message", he said.
Similar statements were made by Alexandroupolis and US Ambassador Geoffrey Pyatt in a statement to the AMNA, where he noted that "I would like to clarify that the term 'disputed' refers only to areas where more than one country has maritime claims", ​once again muddying the waters around the area for which Turkey declared a NAVTEX.
The US Ambassador, who was in the port of Alexandroupolis for the reception and promotion of forces of the 101st US Airborne Brigade as part of the NATO exercise "Atlantic Resolve" centered in Romania, continued by saying that "the United States does not pick sides when it comes to disputes over the maritime borders of other states, but as a matter of long-term policy we encourage states to resolve their disputes peacefully and in accordance with international law. I have also pointed out many times and I will repeat today that the United States adheres to the principles of international maritime law, according to which islands, including Kastelorizo, have exactly the same continental shelf and EEZ rights as any region on the mainland" .
A few days earlier, the State Department once again spoke out regarding the "disputed waters", while urging Turkey to stop any plans for operations and to avoid measures that increase tensions in the region. /ibna