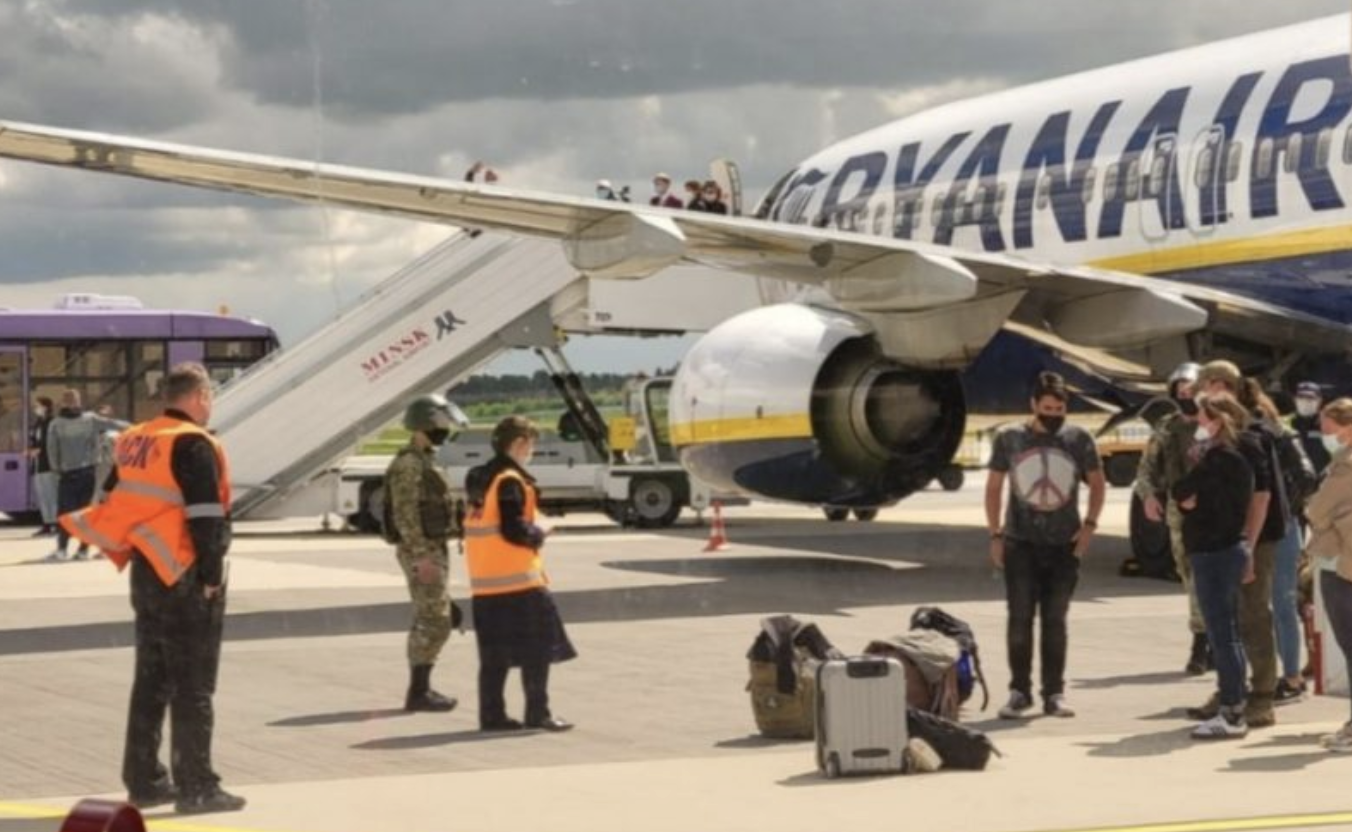 Ryanair's aircraft was performing flight FR 4978 Athens-Vilnius, diverted from its course and headed to Minsk in Belarus where he was held for more than seven hours.
According to the information, the Ryanair plane shortly before leaving the airspace of Belarus and entering Lithuania, deviated from its course, on the grounds that there was a bomb. The Ryanair plane with 171 passengers, accompanied by MiG-29 fighters, landed in Minsk for control.
In a statement, Ryanair said the crew were notified by Belarus (Air Traffic Control) of a potential security threat on board and were instructed to divert to the nearest airport, Minsk".
Our FR4978 flight has landed safely in Vilnius at 19:25hrs UK time (21:25hrs local time). Here is Ryanair's statement on today's diversion to Minsk Airport 👇 pic.twitter.com/i0xhdpwTAF

— Ryanair Press Office (@RyanairPress) May 23, 2021
The plane was carrying Belarusian journalist Roman Protasevich, founder of the online news network NEXTA, a well-known dissident of the Lukashenko regime.
As denounce  Protasevich's colleagues from the NEXTA network, Belarusian KGB agents were also on board, who forced the Ryanair crew to return the aircraft to Minsk.
Ryanair said checks in Minsk found nothing and the plane left Minsk at 20:50 local time. "We apologise sincerely to all affected passengers for this regrettable delay which was outside Ryanair's control," it added.
Protasevich was arrested before the plane took off for its final destination in Vilnius without reference to Ryanair's statement. According to information, five other passengers did not board the flight again, including the Belarusian journalist's girlfriend.
There was an immediate reaction from the US and the EU, accusing Belarus of "state terrorism". The issue is expected to be discussed at the EU Summit today and sanctions imposed on Belarus./ibna