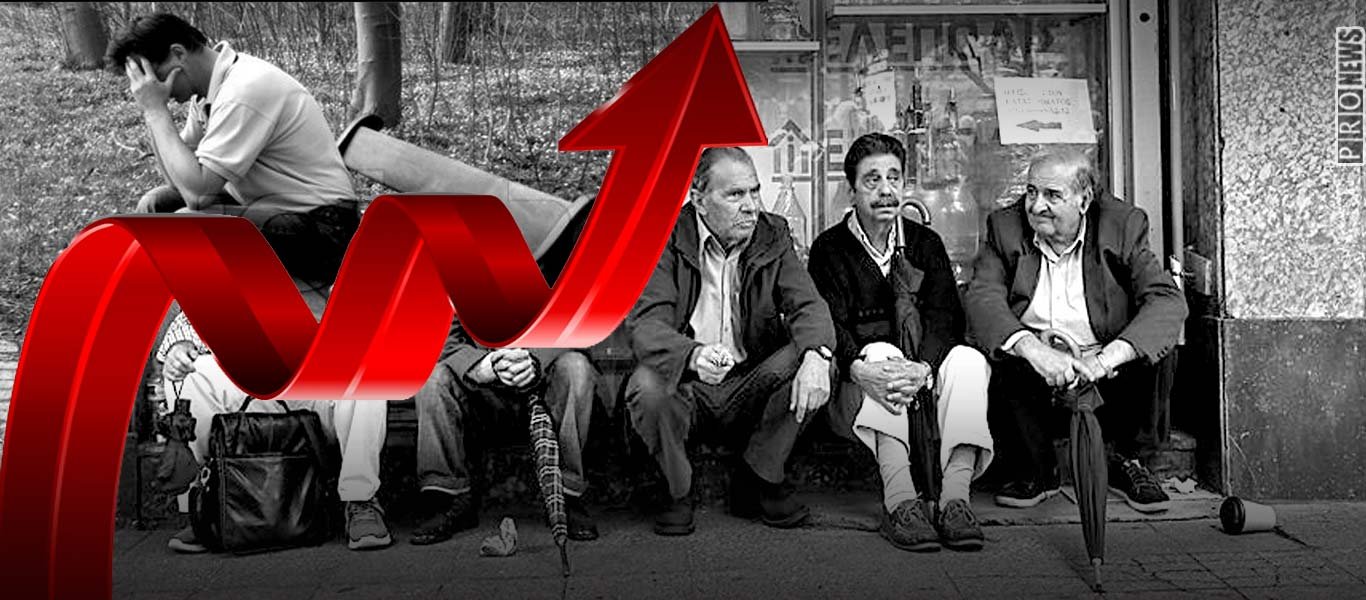 Unemployment in Greece rose on a monthly basis but improved on an annual basis in April, according to ELSTAT, which said in a statement that in April, due to the measures taken to protect public health and tackle the Covid-19 pandemic, the labor market was affected by the suspension of business operations in many sectors of the economy, mainly in the service sector, as well as transport. These measures have greatly influenced, in addition to the normal functioning of the market and the way in which the research data are collected, the Statistical Service clarifies.
Thus, according to ELSTAT data, the seasonally corrected unemployment rate in April 2020 amounted to 15.5% compared to 17.5% in April 2019 and the corrected upward 14.5% in March 2020. The total number of employees in April 2020 is estimated at 3,858,588. The unemployed amounted to 708,655 persons, while the economically inactive population amounted to 3,331,748 persons.
Reduction in employment
Employees decreased by 52,221 persons compared to April 2019 (a decrease of 1.3%) and by 23,820 persons compared to March 2020 (a decrease of 0.6%). It is worth noting that according to the guidelines of the European Statistical Office (Eurostat) for Labor Force Research in Member States, due to Covid-19, persons whose were on a temporary layoff are still considered employed if the period of suspension is less than 3 months or if they receive more than 50% of their salary.
The unemployed decreased by 123,571 persons compared to April 2019 (down 14.8%) and increased by 52,717 persons compared to March 2020 (up 8.0%). The fall in the number of unemployed compared to April 2019 was mainly directed at the financially inactive, as due to the pandemic Covid-19, several job seekers stated that they are not immediately available to work and therefore, according to the definitions of the relevant European Regulation, are classified as economically inactive. It is pointed out that, according to the definition of the unemployed and the economically inactive population, if a person who does not work, does not actively seek work and is not available to take a job immediately, is not classified as unemployed but economically inactive.
The financially inactive, ie those who do not work or are looking for work, increased by 133,523 persons compared to April 2019 (up 4.2%) and decreased by 30,720 persons compared to March 2020 (down 0.9 %)./ibna