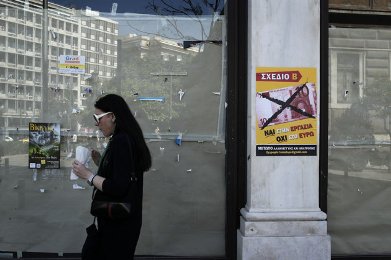 By Megan Greene
Judging from the markets and English-speaking news media this week, Greece's damaged economy has finally turned the corner. I doubt it.
The Financial Times and Wall Street Journal ran prominent pieces about bullish investors ploughing back into Greek markets. On May 15, the Greek government's borrowing costs on 10-year bonds fell by one percentage point, to the lowest level in three years.
Against this euphoria, the Greek statistics agency Elstat says the Greek economy contracted 5.3 percent in the first quarter of 2013 compared with a year earlier. This is the 19th consecutive quarter in which it has shrunk.