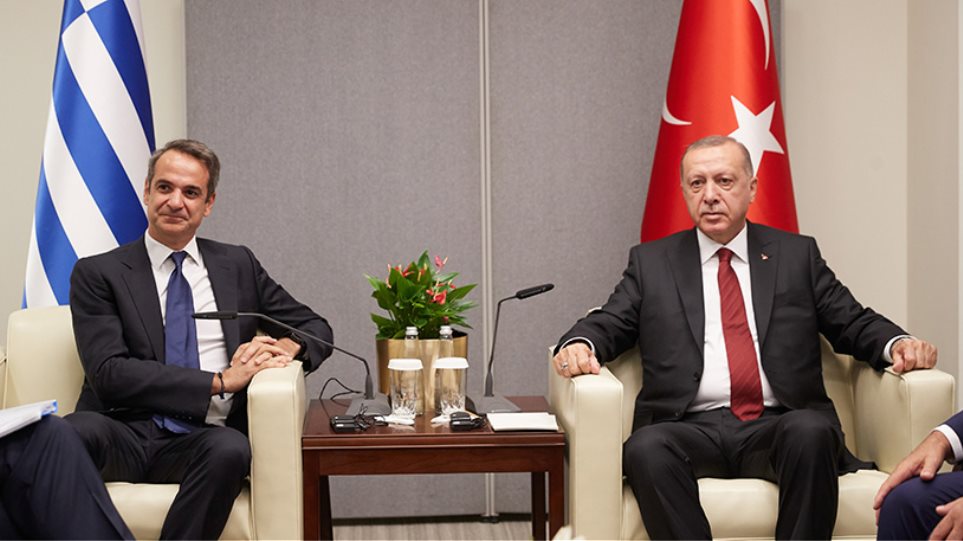 Foreign Minister Nikos Dendias will take the issue of Turkey's latest provocations in the eastern Mediterranean to the EU Foreign Affairs Council which meets on Monday, as Athens attempts to diplomatically isolate Ankara.
More specifically, the meeting's agenda is set to include Turkey's MoU with Libya on maritime borders, which the Greek government says has no legal standing. Dendias will brief European partners about latest developments and Athens' position on the issue.
As tension between Turkey and Greece dominates the political agenda, on Sunday, Greece's Defence Minister Nikolaos Panagiotopoulos stressed Greece's readiness to defend its national and sovereign rights.
The minister revealed that during a recent meeting with the French Defence Minister he asked about France's reaction to Turkish actions in the eastern Mediterranean and the following day France sent a frigate and a submarine to its area of interest between the islands of Rhodes and Crete.
Meanwhile, the neighboring countries exchanged barbs over the weekend through their respective Foreign Ministries.
Greece's Foreign Ministry spokesperson Alexandros Yennimatas responded to an earlier statement by his Turkish counterpart Aksoy.
The Turkish official said: "Should the Greek leadership, which seems unable to overcome the then Greek occupying forces being driven into the Aegean during the Turkish War of Independence, wish to face its past, the starting point ought to be the […] war crimes of the Greek Army during its invasion of Anatolia, as well as the articles of the Lausanne Peace Treaty which sentenced Greece to pay compensation for massacres and atrocities committed against the Turks."
Responding to the comment, Yennimatas stated: "One chooses insult when they cannot accept their History. When they have no arguments and would instead provoke and threaten. When they stubbornly refuse to respect the rules that apply for everyone and arbitrarily demand special treatment. Turkey's constant efforts to distort historical facts are regretful and sadly expose it. As does its use of inappropriate expressions. We will not follow suit. We urge Turkey to refrain from further provocations and work towards dialogue and respect for international law."
According to analysts, the Mitsotakis administration is balancing strong but careful rhetoric in response to Turkish provocation, with diplomatic moves to isolate Ankara and cancel out any attempts to bypass international law.
Finally, Greece's main opposition party has cited "problems" with the foreign policy applied by the Mitsotakis administration.
The SYRIZA shadow minister for foreign affairs, Giorgos Katrougalos, told the Athens News Agency in an interview that "calmness and alertness" is needed following Turkey and Libya's "illicit and unfounded agreement".
He added that careful moves are required by the Greek government so as not to produce 'de facto' fait accompli and went on to accuse the government of acting "without a compass" on national issues./ibna