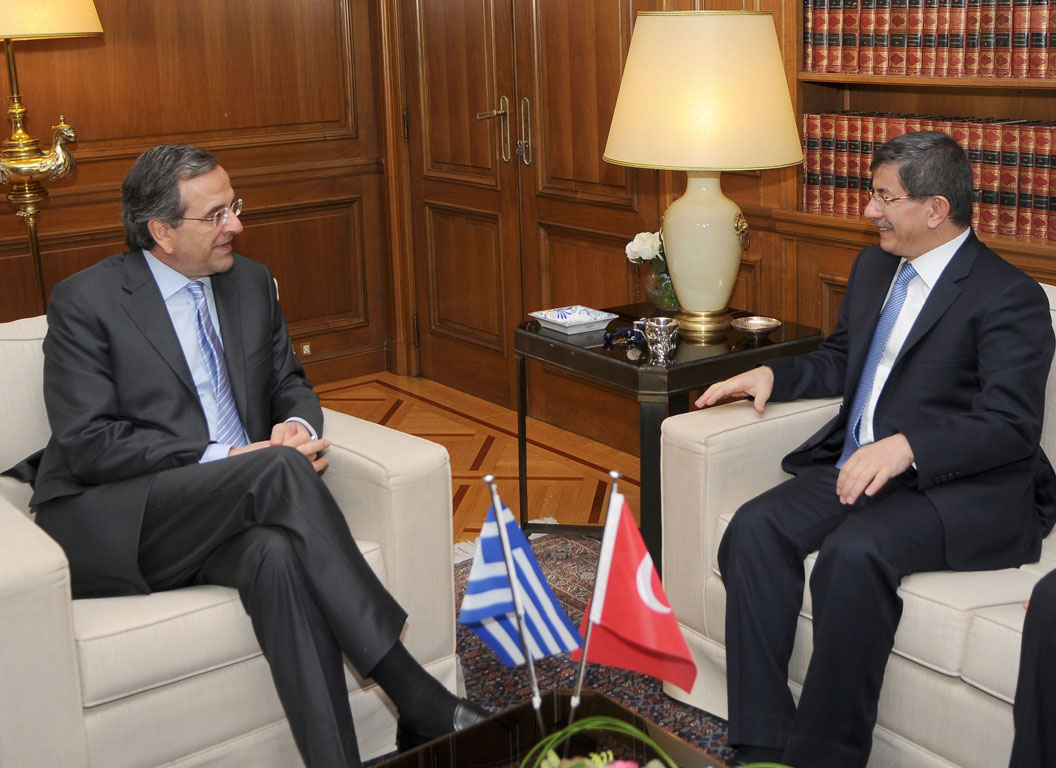 Athens, December 7, 2014 / Independent Balkan News Agency
Davutoglu proposes the transport of Cypriot natural gas to Greece via Turkey
By Manolis Kostidis
In the meeting of Prime Minister of Greece Antonis Samaras with his Turkish counterpart Ahmet Davutoglu for the Supreme Council of Greek-Turkish Cooperation that was held in Athens on December 5-6, there was no clear position or agreement on the Cyprus issue. Diplomatic sources, however, state that the two sides discussed a formula for the resumption of talks in the Cyprus problem, as well as for the distribution of the natural wealth of the island, without clarifying the content of the formula and if there has been some sort of agreement.
An important element is that the Prime Ministers of the two countries as well as 19 Ministers of the two governments had the opportunity in Athens to express their views without intermediaries.
Ahmet Davutoglu says that "Turkey has the longest coastline in eastern Mediterranean and it is unthinkable to limit its searches only on the Gulf of Antalya", indicating that his country opposes the draft agreements on the delimitation and proclamation of the EEZs of Cyprus -Egypt-Greece. He said, however, that after his talks with Antonis Samaras there were assurances that the agreements between Egypt-Cyprus-Greece are not targeted against Turkey.
The Greek Prime Minister stressed: "we understand the decision of the Cypriot President Nicos Anastasiades to suspend the intercommunal talks on the Cyprus problem, until a solution is found to the issue that has been created, and this could happen soon, in order to resume the talks", referring to the presence of the turkish research vessel "Barbaros", off the coast of Cyprus.
During the press conference a positive impression caused the reference of the Turkish Prime Minister to the President of Cyprus Nikos Anastasiades who underwent a heart operation in the United States. "I wish a speedy recovery to Mr. Anastasiades. I wish him a speedy recovery. Afterwards we will work together for the political health of Cyprus", Davutoglu said.
Equally noteworthy was the proposal of the Turkish Prime Minister for the transport of the Cypriot gas to Greece via Turkey. Davutoglu said that through this network the gas could be transported to Europe as well.
"Let's solve the Cyprus problem and accept the principle that both peoples of Cyprus have a stake to the natural gas deposits", Ahmet Davutoglu said.