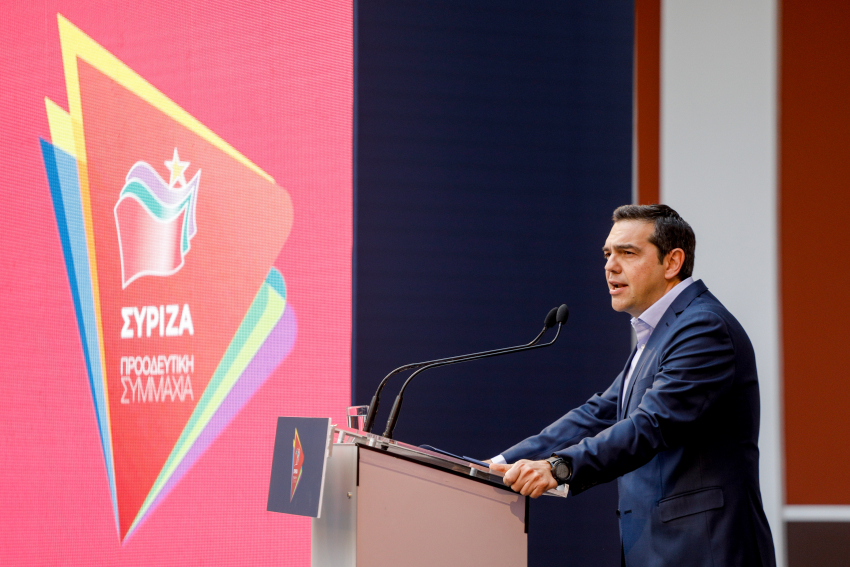 President of SYRIZA and former Prime Minister Alexis Tsipras, presented on Monday SYRIZA's "Staying Standing II" program for the coming months, aimed at helping Greece emerge from the economic crisis.
"We can change the set course of society and economy. Prevent deep recession and unemployment. And to claim a better future for all", Alexis Tsipras noted during his presentation of SYRIZA's programme, which, as he said, is realistic and priced and will be extended to the next four months.
According to Alexis Tsipras, "in Europe, the debate is about ways to support demand, with sometimes timid, sometimes bold plans to boost liquidity and consumption. In Greece, however, the New Democracy government refuses to take advantage of the opportunities created in this context. Not out of naivety or ignorance, but in order not to disrupt the plan of conservative changes they had planned in labor relations, the environment, the welfare state, education and the economy. The consequences of this obsession are many times more devastating. A people that regained its collective confidence with the exit from the memoranda in 2018, and with its strong stance during the global pandemic, cannot be led, and what's more, rapidly, to a new cycle of despair".
Shortly before the detailed presentation of the program, Alexis Tsipras clarified that "we do not want to caress anyone's ears. The consequences of the pandemic on the economy will be difficult everywhere. And there is no one in the world who believes that recovery is easy or simple".
At the same time, he accused Kyriakos Mitsotakis that "instead of being at the foreground in this pan-European debate, instead of doing everything possible to secure as many resources as possible that will go directly to the market, he has chosen another path. To make regular appearances and present himself as the bearer of bad news. To say to the Greek women and men: "Thanks to me you were saved from the pandemic, but now prepare for the worst".
According to the president of SYRIZA, "the picture today in the real economy is that businesses cannot, the government doesn't want to and the workers can't take any more".
The financial expansion package presented by Alexis Tsipras in the presence of SYRIZA executives and market executives is valued at 13.4 billion euro, which is aimed at the real economy, workers and the unemployed and businesses./ibna