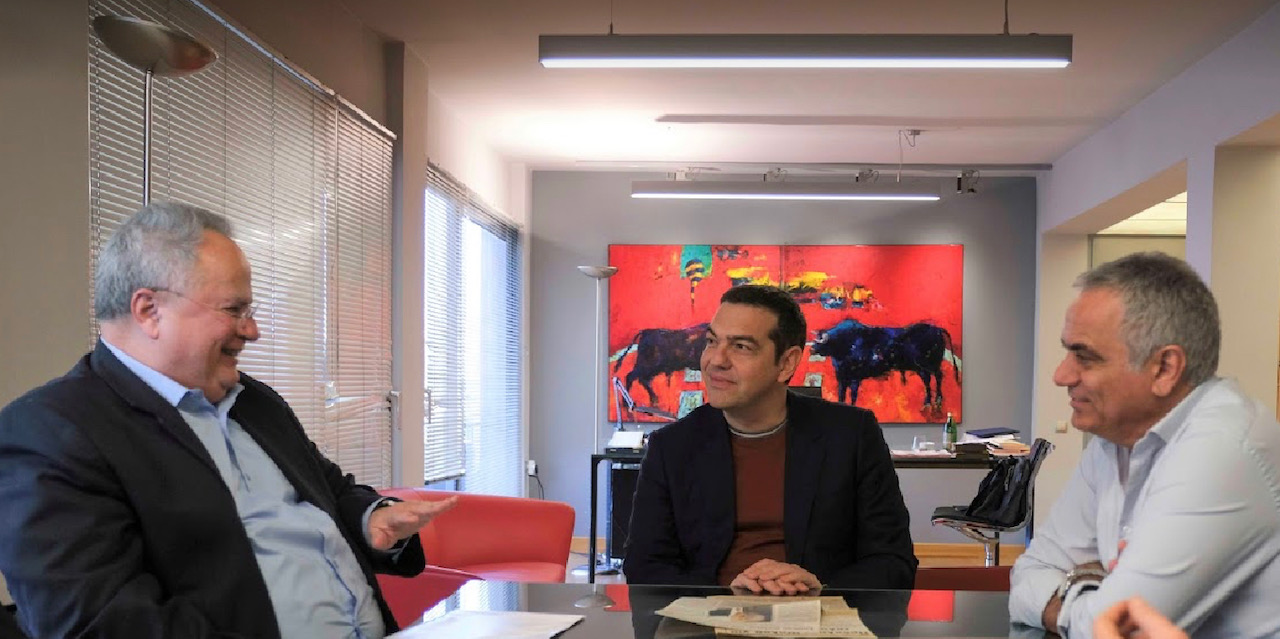 SYRIZA President Alexis Tsipras had a meeting today with a delegation of the "Pratto" movement led by former SYRIZA Foreign Minister Nikos Kotzias.
During the meeting they discussed political and economic developments, as well as the latest news in our national affairs.
Meanwhile, they discussed the need for dialogue and joint action by all democratic and progressive political forces against the New Democracy administration that was steadily setting the country many decades back.
Alexis Tsipras continues his contacts for the enlargement of the Progressive Alliance-SYRIZA coalition, and this time he had contacts with the Pratto Movement led by his government's former Foreign Minister Nikos Kotzias. This was their first official contact since the resignation of Foreign Minister Nikos Kotzias in October 2018. Nikos Kotzias was the man who drafted and implemented the Prespa Agreement, closing a more than 27-year-old dispute between Greece and North Macedonia. /ibna