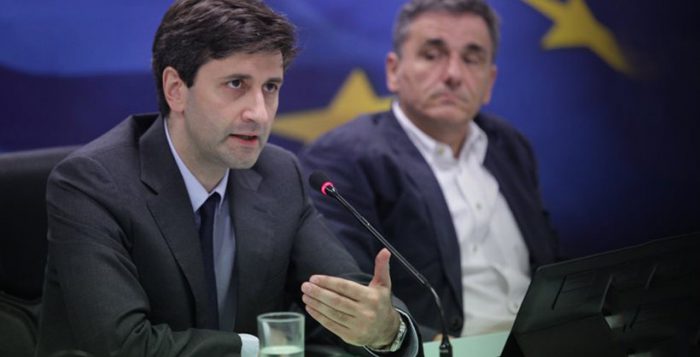 Greek government officials kick off a fresh round of talks with the country's international creditors
on Monday
, as part of the third review of the ongoing bailout program.
Fiscal issues top the agenda, with Alternate Finance Minister Giorgos Chouliarakis set to officially launch talks with the mission chiefs of the creditor institutions that are expected to remain in Athens for a whole week.
Sources suggest that the mission chiefs are scheduled to return to Athens in late November – or early December, depending on the progress of talks – to conclude the review, providing that common ground has been found on all issues.
Both sides have expressed willingness to wrap up the review by Christmas. The hard deadline, in any case, is considered to be February 2018, in order to allow time for the successful launch and conclusion of the final review of the bailout program by June 2018. The bailout expires in August 2018 and the Greek government would like to have also begun talks on debt relief by then.
According to analysts, the prevalent scenario should Greece successfully end its program in 2018 is for the country to regain debt market access while relying on the backup of a credit line agreed with its European creditors.
The government's plan is to reportedly issue four new bonds, which will allow a swap with 20 bonds that were issued as part of the Private Sector Involvement (PSI) program. Any major delay in the review can undermine this "debt re-profiling" effort.
However, despite the optimism expressed by Greek government officials, so far just 15-20 percent of one hundred or so 3rd review prior actions have been implemented. One of the thorniest issues that remains to be resolved is dealing with the non-performing loans piled up at Greek systemic banks. According to Greek media reports, the International Monetary Fund may push for a recapitalization of the country's banking system if progress is not made on this front.
Given that the swift conclusion of the third review is considered key to sustaining momentum for the economy and promoting actions to attract investments, Greek Prime Minister, Alexis Tsipras, has reportedly called Ministers to accelerate government work…/IBNA